Formula Ford racing started in the 1960s as a "first rung on the ladder" series. The cars were used by many racing schools where aspiring F1 drivers went to begin their motorsport journey. As Formula Fords do not have wings, there is no aerodynamic force meaning drivers can learn the mechanically gripped side of driving. This makes for close and exciting racing. With lots of cars on the market, make sure you consider the following points when finding your perfect Historic Formula Ford for sale.
Take a look at our Race Cars For Sale guide for more information about what to consider before buying your next race car.
Historic Formula Ford
Although we list many historic Formula Fords for sale from the UK, USA, Australia and other countries, the series we best know is the HSCC championship.
This is one of the most popular categories for the HSCC and is for Formula Fords that were built and raced before 1972. The HSCC prides themselves on offering close, exciting and affordable racing, which in our opinion is what we're all looking for from our motorsport.
Note from Scott Mansell, editor and racing driver:

Although I've not been in any Historic FF races, I have competed in Classic FF and I must say the quality of the racing is excellent. Honestly, it's some of the most fun I've ever had on track. The cars are simple to run, the racing is close and the paddock is a lovely place to be. I look forward to competing in the championship for a couple of races each year.
Historic Formula Ford Running Costs
The running costs for Historic Formula Ford have been researched from the official website. If you'd like to read more, please visit their site here.
If you want to prepare the car yourself, which someone with a little engineering knowledge can do, you'll save yourself some money. Historic Formula Fords are fairly basic cars to run and won't require too much equipment. The paddock is generally a very friendly place, so if you need some advice your fellow racers will often be happy to lend a hand.
The Historic FF website estimates a 10 race season will cost around £7,000, broken down into the following elements:
Race entry fees: £3,000
Fuel: £600
Tyres: £1,000
Transport & accomodation: £1,500
Repairs: £1,000
It's worth noting that this is the bare minimum spend, it's very easy to spend a lot more money. If you want to test and get some coaching, budgets will of course increase. If you want to learn more about driving technique for free, check out our Driver's University and circuit guides.
Of course, if you don't have the time or the skills to prepare the car yourself, there are many Historic Formula Ford specialists out there. These individuals or teams can prepare, run, repair and transport your race car for you.
Example Historic Formula Fords For Sale
Lola T200 Historic Formula Ford 1600

This Historic Formula Ford for sale is a Lola T200 from 1970. It has been completely restored to an excellent standard and is eligible to race in the historic FF1600 championship. The car was fully prepared to compete last season but unfortunately wasn't raced. The Lola T200 is very reliable, last raced in 2018 with zero mechanical failures.
The car has all-new bodywork, including the floor which has been fitted but is yet to turn a wheel on track. The T200 is a fantastic example of a Historic Formula Ford for sale at £33,000. Find more information here.
1969 Merlyn MK11A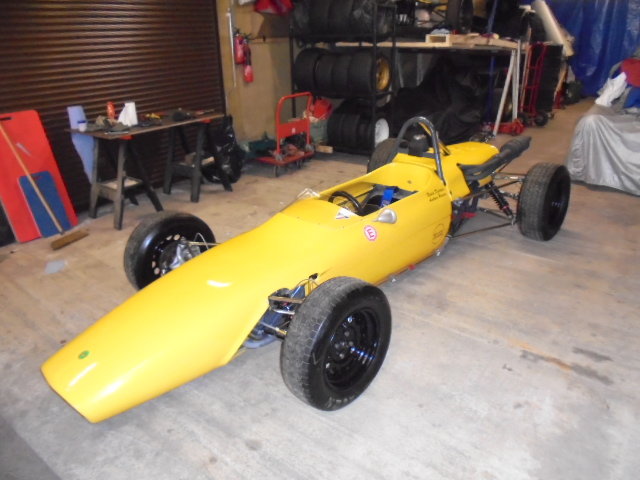 This beautiful Merlin Formula Ford is a MK11A, with chassis plate 224/FF/69. It was imported from South Africa over 20 years ago and has been rebuilt by Marc Selzer.
It's for sale at a price of £26,995 and would be an excellent car to compete in Historic Formula Ford. You can find more details about the car here.