You've decided it's time to buy a new race car. Whether you're a first-time racer or just fancy a fresh challenge in a new championship, here's what you need to consider before searching for race cars for sale.
Which type of race car should you buy?
The first step on your journey to buying a new race car is to understand what type of racing you'd like to do. Sound simple, but there's an overwhelming number of options out there. Whether that's GT cars, single-seaters, sports prototypes, historic racing or something like the FunCup, the decision really comes down to personal preference.
Having driven hundreds of different race cars over the years, I have to say the type of car doesn't make that much difference to the fun I have. I'll enjoy myself just as much in a Mazda MX-5 MK1 or a Historic Formula Ford as I would in an F1 car. The joy for me is forging new limits with the car and having close, wheel-to-wheel racing. Having said that, it's always nice to jump into a sparkling Ferrari.
Race Weekend Format
When considering which race car for sale you're after, you also need to consider the championship and its race weekend format.
Do you want to have a lot of seat time and race in endurance meetings with a couple of teammates? Or do you want to race alone and compete in three races a weekend? These are important decisions to make early on when looking to buy a new race car.
A good example of an endurance championship format would be the FunCup. There are championships around Europe, but a typical weekend in the UK series would include a day testing on a Friday, followed by a 45-minute practice session and a 4-hour race on the Saturday.
Duties are shared between two or three drivers, so you'll get a good amount of seat time. The trials and tribulations of an endurance race are always excellent fun, while the FunCup 25-hour race at Spa is possibly the most fun I've ever had in a race car.
Alternatively, if you fancy a few sprint races over a race day a championship such as 750 Motor Club's Mazda MX-5 Cup is a good option. The race weekends include a 15-minute qualifying session followed by two or three 15 minute races. This is a great format if you enjoy the hustle and bustle of race starts and lots of overtaking opportunities.
You should also take a look at the championship's race calendar. As drivers, we all have favourite circuits and if your potential championship doesn't include a few of your picks, it might be worth looking elsewhere.
When looking for your race car for sale it's also important to consider the size and depth of the field. In my opinion, there's little point to going racing if there's no wheel-to-wheel competition. You'll have the most fun hunting a competitor down and making a sweet overtaking manoeuvre.
Take a trip over to TSL Timing and search for your chosen championship. Take a look at the total number of cars in your race (and consider classes too). It's also worth noting what the spread of the field looks like so you can get an idea of the level of competition. Typically, a healthy grid will be over 20 cars with the fastest and slowest driver split by two to three seconds.
What does it cost to buy and run a race car?
Obviously, you can spend a lot of money when buying a track car. When looking at race cars for sale, it's easy to get carried away.
My advice here is to buy something that is under your budget and which is sustainable for at least three years. I often see drivers come into racing underestimating how much they have to learn, how hard it is to get on the pace and how large true budgets are.
This leads to many drivers coming into the sport for only a couple of years before leaving unfulfilled. This is a great shame, for both the driver and motorsport in general.
We can help your journey to the podium, but you'll need to do the research into buying the race car and the running costs. This is where you'll need to speak with drivers already competing in the same type of car. In the past, I've found Facebook groups really helpful for connecting with drivers already on the grid. Here are a few things you should understand the cost of and how regularly they'll need changing:
Tyres

Engine

Gearbox

Clutch

Fuel

Brake discs and pads

Championship entry fees

Any club membership costs
What to look out for when buying a new race car
When it comes down to buying your race car for sale, you'll want to look out for a few things. Firstly, you'll want to make sure the car is fast. Obviously, the driver makes a huge difference, but it's better to buy a car with results that one that's been running around at the back.
The first port of call it so ask the current owner. You can confirm the results by checking the championship's website or taking another look at TSL.
If you do find a front-running car, you'll want to ensure the car retains the same setup as when it was raced. There's an element of trust involved here, but you can also ask for the team's setup sheets for the car.
This will include information about the car's corner weights, camber, toe, tyre pressures and damper settings to name a few. As the setup is usually changed track to track, having the setup sheets will serve you well through a championship campaign.
In addition to the setup, it's worth knowing which team had been running the car. This will be helpful in understanding how the car has been looked after and a little more of its history.
If you've done your championship research properly, you'll know which parts of the race car are expensive to maintain. You'll want to ask how much life remains on parts such as the engine and gearbox. Understanding if the engine will shortly need a refresh will help your valuation of the race car for sale.
Race Cars For Sale
So what's available on the race car market right now? I've put together a shortlist of race cars for sale currently available on the market.
Caterham 310R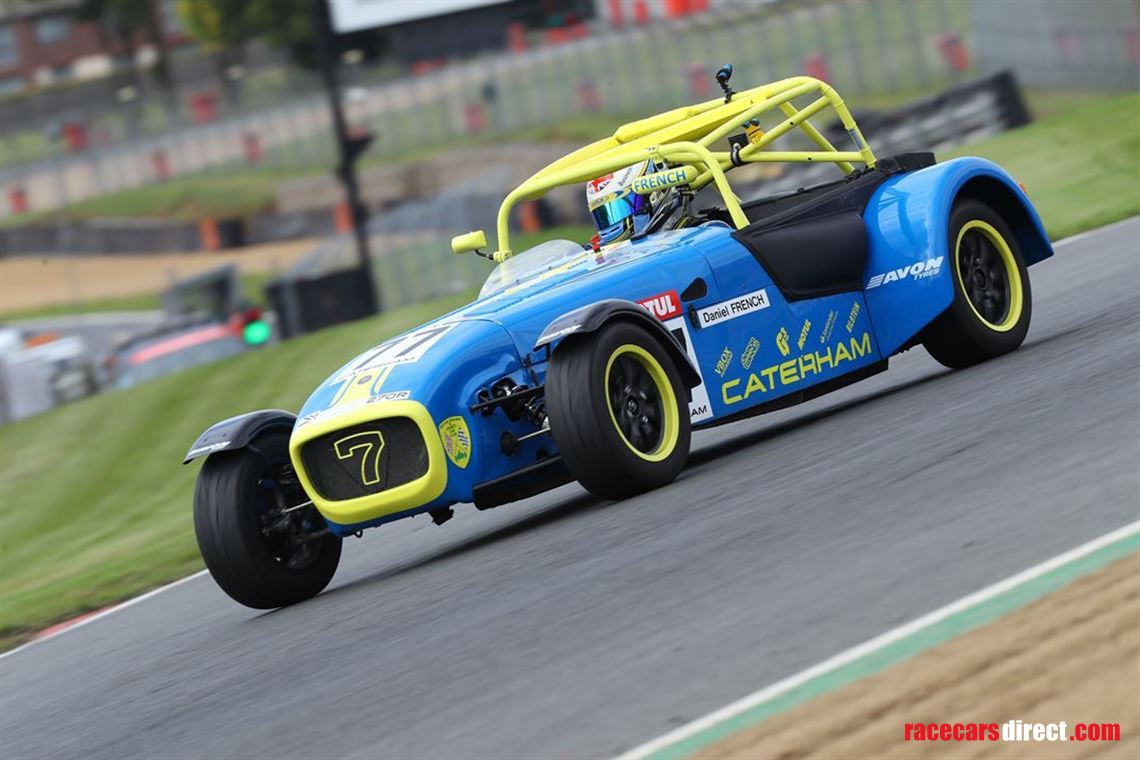 The Caterham Seven 310R Championship is the final evolution of the hugely popular Caterham Academy. The cars have 152 bhp which, when combined with the low weight, is plenty to have some fun.
The 310R is an excellent handling car and with a strong field and lots of close battles, it's a cracking choice to go racing.
This chassis, in particular, has won at all other levels of Caterham racing and has been upgraded to 310R specification by Matt Blyth Motorsport.
This Caterham is for sale at £24,000.
Mondiale M90 Formula Ford 1600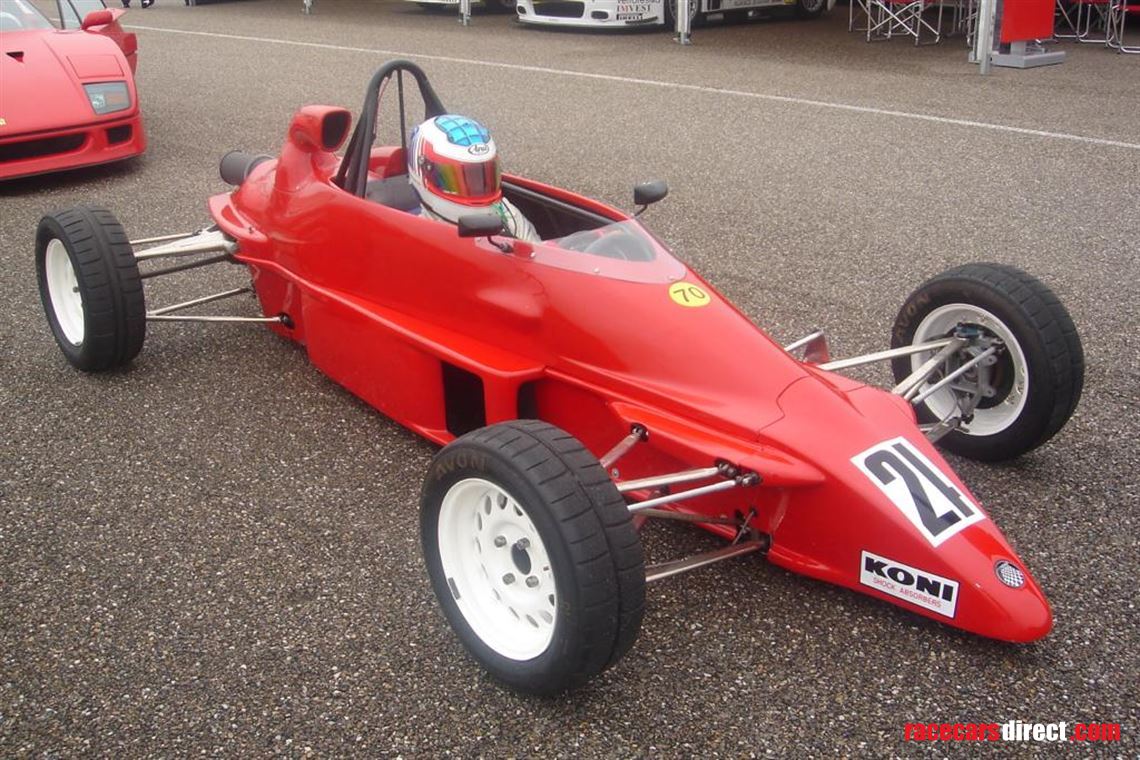 Formula Ford is known for being the first step of the ladder in motorsport and there's a good reason for it. These cars are excellent for perfecting your driving technique and even better for producing close racing.
This car is an original Mondiale M90 Formula Ford 1600. In fact, it's chassis number 1. It's been run by the Dutch team Geva Racing, so it'll have an excellent setup and history to match.
Formula Fords are great as there are a number of championships you can run them in, plus special events such as the Formula Ford Festival at Brands Hatch and the Walter Hayes Trophy.
This car is for sale at £15,000.
Williams FW08 Formula One Car (ex-Keke Rosberg)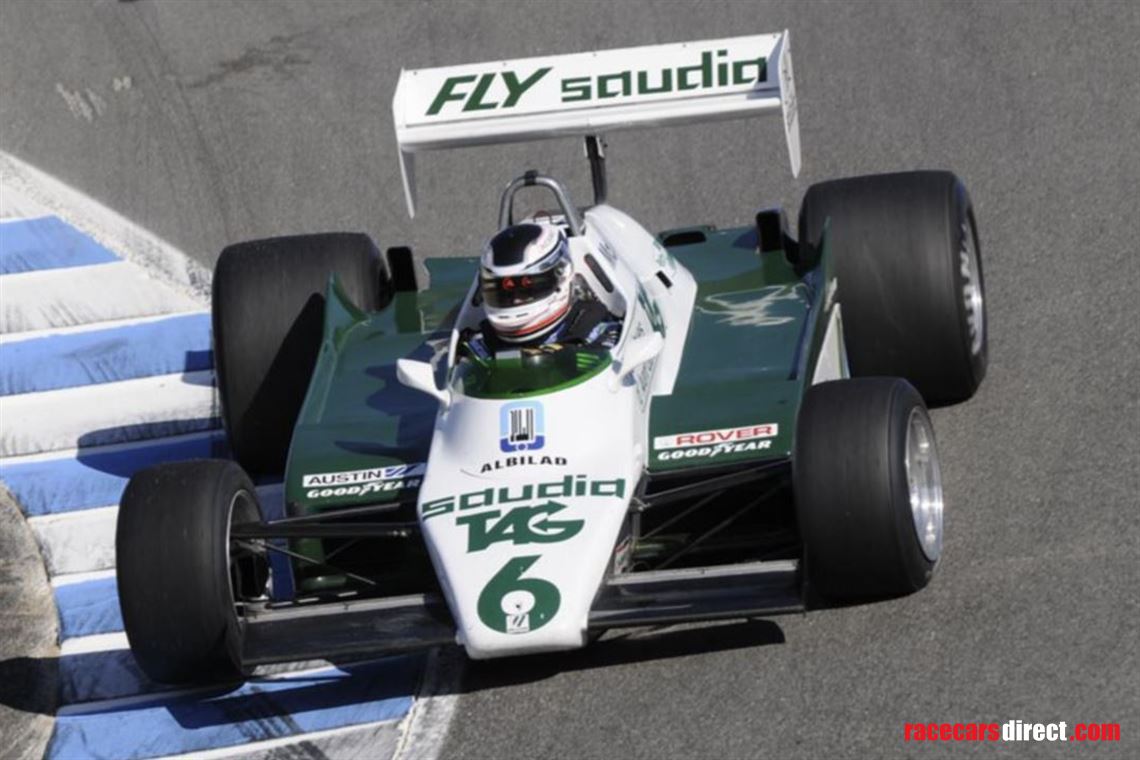 I've seen this Williams FW08 race quite a few times, so although we don't know the price I couldn't resist listing it.
This car, in particular, was the third F1 model from Williams and enable Keke Rosberg to win the World Championship in 1982. This chassis was the prototype and was used by Rosberg for the first three rounds, with the highlights being podiums in the German and Austrian GP.