GET IN THE RACE.
Join the intensive driver course that will
make you faster, safer & more consistent on track
in the shortest possible time.
Get faster, faster.
Highly-effective, 1-to-1 training with Driver61's Scott Mansell. Bespoke courses to make you faster with maximum efficiency.
Total confidence.
Learn to find the ultimate limit of grip quickly and confidently in any conditions. Ace that track day session, qualy run or wet race.
Skills that stick.
Make changes to core techniques to drive faster, more consistently. Make permanent improvements that transfer to any car.
---
Register your interest in the Driver61 MasterClass
---
Hi, I'm Scott Mansell (from the Driver's University) and I'd like to introduce the Driver61 MasterClass, a practical driving course to make permanent improvements to your circuit driving.
I've been lucky enough to spend the last 15 years – and thousands of hours – of my life racing and coaching at circuits around the world.
During this time, I've seen many drivers – even the experienced guys – get the fundamental techniques of driving completely wrong.
The unfortunate thing is they never get close to reaching their full potential and waste a lot of time and money along the way.
With this in mind, I've designed an intensive single-day driving course that quickly instils proper technique and creates lasting changes to make you faster, safer and more consistent.
The concept of the course is simple

; remove all the usual distractions of track days or testing, freeing up mental capacity. Then, identify issues in technique before breaking down the theory and installing proper technique through repetition.
You'll shortcut my 25 years of learning as I transfer my knowledge as efficiently as possible.
I used to coach a lot during track or test days, but found this can often be quite two-dimensional. The focus would be on braking a few metres later or turning in at a different point, rather than working on core technique – not to mention all the distractions and lack of track time associated with test days.
The MasterClass is formatted to work on various layers of technique, using the following, very efficient, structure:
Identify an improper technique
Uncover why the driver is making that decision
Explain / demo the proper process
Practice until it becomes a "natural" method
Move on to the next technique
This process will also furnish you with the bespoke tools to perform these complex judgments yourself, meaning you can "self-coach" and transfer the skills to any car, circuit or condition in the future.
If you're looking to significantly improve your technique, reduce lap time and make lasting changes as efficiently as possible, this course is for you.
Intensive training.
Cover 200 miles (135 laps). Repetition is the mother of skill — embed muscle memory that'll help you win races.
10x on the limit.
Much more time on the limit than test or track days, means you're in the zone & learning at an accelerated rate.
Rapid learning.
Fewer distractions, lots of track-time and Scott's to-the-point coaching means the most efficient learning possible.
TESTIMONIALS
Having raced in different formats for many years with reasonable but not outstanding results it occurred to me that whilst I have taken skiing lessons, shooting lessons, and riding lessons I have never received a minutes tuition for driving a race car! Since motor racing is my main pastime and certainly the most expensive of my hobbies I thought it was high time I had someone look at my technique (I had come to the conclusion I was driving lots of laps making the same mistakes on every lap).
A day with Scott is worth every penny – his approach which drills down on specific technique rather than learning a circuit parrot fashion provides you with a set of skills that can be applied to a vast range of corners and situations. Scott's tuition has specifically helped me with increasing corner entry speed concentrating on adapting balance under braking which has led to cleaner and quicker exit performance.
The end result has been fantastic, lap times have tumbled and there is a little more silverware in the cabinet as a result. Be warned don't have a late night before your day with Scott he will put you through your paces I was mentally drained by the end of the process. The acid test is, of course, will I book him again the answer is most definitely yes.
Crispin H.
Great coach. Great Fun.
Scott helped me improve my driving skills through his structured approach to teaching race car driving.
During our time in the car, he is always switched-on – constantly observing how I an driving and clearly communicating what I am doing correctly and what I need to improve. I can't recommend him highly enough as a coach and as a good guy to spend time with at the track.
Jim A.
Scott is quite simply the best of the best.
He gives you the fundamental tools that you need to become a better driver.
Even after one day with Scott my whole approach was transformed. Worth every penny.
Danny R.
Scott's Masterclass is superb!
Why should you do a Masterclass?
1. You learn all the required skills and have plenty of time and opportunity to implement them, hone them and build muscle memory.
2. Your technique is analysed, mistakes are identified, corrected and eradicated, and the proper technique developed
3. You are able to concentrate and focus on specific techniques one at a time – until you've cracked them
4.You have a lot of time on track with no distractions to ensure you develop and practice, over and over again, the correct technique – this amount of activity on each technique is incredibly valuable and impossible to get on a trackday.
5. Scott is a great teacher
6. You get much, much faster.
I have now booked a day for my son
Ian F.
Many thanks to Scott Mansell.
Very professional, patient and kind.
He gave me in just one day the tools to improve my driving.
I wish to do another day with him asap.
Hakim O.
Register your interest in the Driver61 MasterClass
---
FROM TUTORIALS TO RACE TRACK
The Driver61 MasterClass is the natural progression from our popular
Driver's University tutorials
 and
Circuit Guides
.
Learning about proper technique through our tutorials is an excellent starting point, but the Masterclass course will help you take the next step with your driving performance.
Here are a few things (plus much more) you'll learn:
▶ How looking in the right place makes you faster
▶ How find the optimum racing line depending on your car
▶ How to find the limit of grip quickly and safely
▶ How to have a car break the limit progressively
▶ How to manipulate the limit of grip and push your previous "limit" further
▶ How to manage weight transfer to alter a car's balance
▶ How to use trail braking to use 100% of a car's available grip
▶ How to improve consistency
COURSE DETAILS
I hold the course at Bruntingthorpe Proving Ground as there's
little or no circuit traffic
. This means we have the flexibility to work on technique and run drills that we just wouldn't be able to do on a track or test day.
The issue with track or test days is that it's impossible to get into a rhythm, using up valuable mental capacity and making it impossible to change core technique. Using Bruntinthorpe means there are no distractions so you can learn efficiently and make permanent changes.
The day is all about spending our time as efficiently as possible.
There is no classroom padding and we'll spend almost all of our time in the car working through practical techniques and then ensuring you understand the theory – usually covering over 200 miles per day.
Timetable
09:00: Arrival and sign on
09:20: Sighting laps and initial assessment
9:40-12:30: Non-stop track driving
12:30-13:30: Lunch
13:30-16:00: Non-stop track driving
*For more experienced/enduring drivers there is an option to extend the day's coaching with the MasterClass Plus course
CAR DETAILS
I use a Mazda MX-5 road car during the MasterClass and often get asked why. Even though the Mazda isn't a fast car, it's
perfect for training
.
▶ It's set up perfectly for the type of training. The balance is right, plus softer suspension means any issues with technique are highlighted.
▶ It's slower, meaning more mental capacity available for analysing your own inputs and improving technique.
▶ It's slower, more time in the corner and on the limit for longer. More time in that zone means faster learning.
▶ We're going to be doing around 200 miles on track – many other cars won't take this punishment!
▶ I've used the MX-5 when coaching every client, therefore I'm very efficient in finding the core of a driver's issue (rather than learning the car).
▶ Communication is easier. The MasterClass is all about efficient learning and a quieter road car help this cause.
▶ The process that we'll go through – with regard to self-analysis and execution – means you'll easily be able to transfer the learning into your track cars.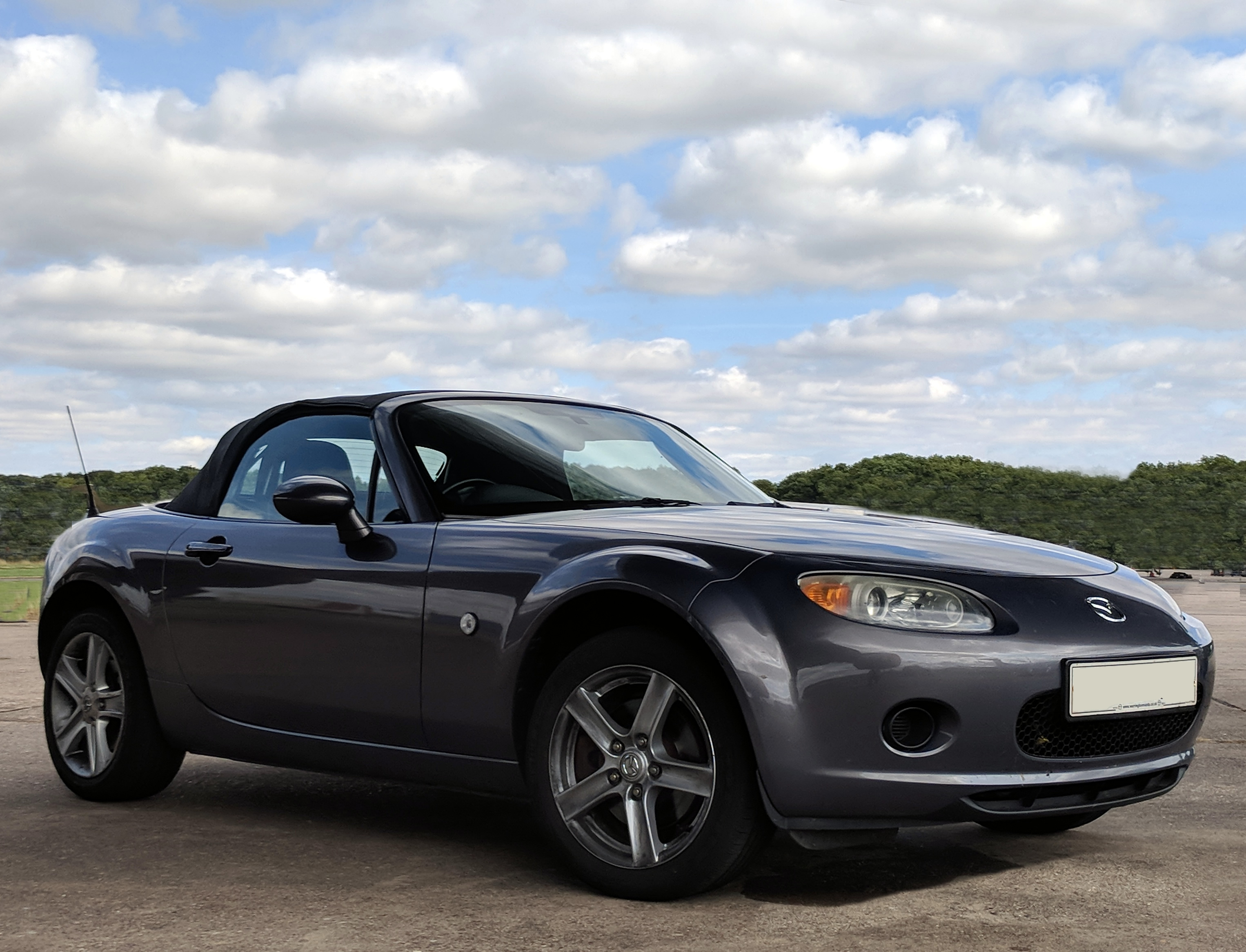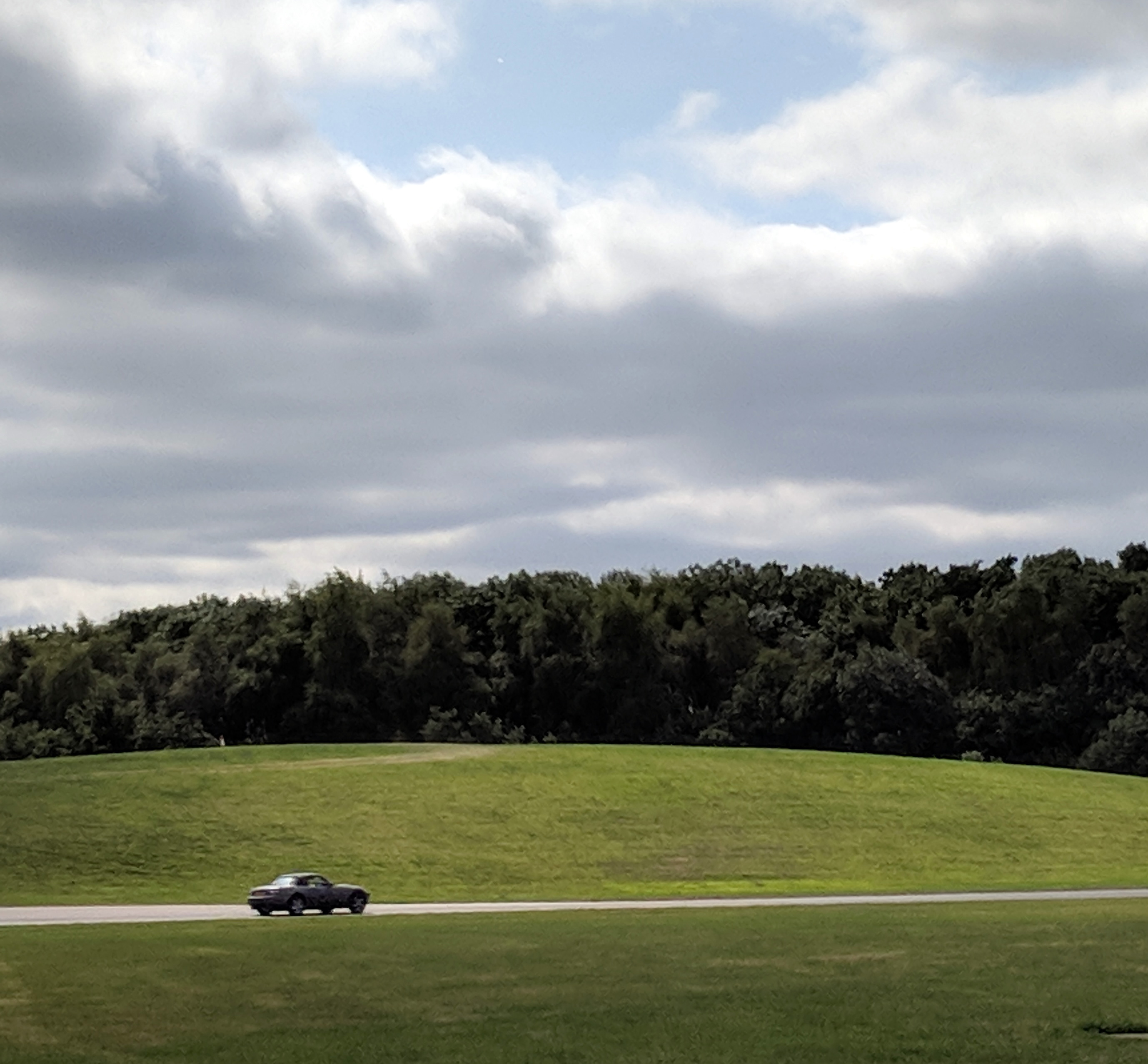 THE COST
In terms of improving your core driving technique, the MasterClass course is much more efficient, effective and a whole lot cheaper than attending track or test days. You'll spend much more quality time learning proper technique to take a huge step forward with your circuit driving.
The MasterClass is all about intensive learning in an efficient manner.
▶ Car hire
▶ Semi-exclusive circuit hire
▶ Coaching fee
▶ Tyres
▶ Fuel and oils
▶ All other consumables
If you'd like to know more about what packages are available, please register your interest below.
---
Register your interest in the Driver61 MasterClass
---
If you'd like to get faster on track, please register your interest here.
The MasterClass course is an intense day, both for you as a driver and for me as a coach.
For this reason, and to maintain absolute quality, I'm only running eight days of course per month.
Each month the course is oversubscribed, so please be sure to get in touch as soon as possible.
I look forward to working with you shortly and efficiently assisting you to become a faster, more consistent driver who's in confident control of their car.
Best regards,
Scott Mansell

FAQs
Just you. That way I can offer the best value and most efficient coaching. The day will be completely bespoke to you and you'll be in car all day.
Generally, it's not an issue. The different positioning of the car is naturally adjusted to quite quickly.
Gear changes are also purposefully kept to a minimum as the course is more focused on weight transfer than shifting.