Excel with Driver61 Insights.
Laser-focused 60-minute video sessions.
Pre or post track driving analysis to get the most from your time on circuit.
Want to prepare for your next time on track? Need some analysis of your last race?
We're here to help with Driver61 Insights, a 60-minute video session to expose how you can be faster.

Share screens; I'll analyse your video and data; you can pick my brain about your issues. You'll walk away with a list of actionable takeaways to apply to your next session on track. 
Understand your core technique: discover any issues with technique and how to fix them.
Increase consistency: techniques to improve pace over a race distance.
Car setup: Discover why your car might have a handling issue & how to fix it.
Racecraft: improve race starts, first corners & overtaking
Unearth a list of actionable takeaways to instantly improve your driving next time out
Improve ultimate lap time: how to alter technique to minimise lap time at a particular circuit.
Race weekend preparation: Perform at your peak at every meeting
Mental preparation: How 'self-coach' when on track.
Hi, I'm Scott, founder of Driver61.
We push drivers further.
I've been coaching for 15 years, spending thousands of hours in the passager seat (26,000 miles this year alone) and many more analysing video and data to help drivers of all experiences improve their track driving.
I hope you've watched some of our Driver's University series, where I explain the technical details of driving quickly on track.
Over the years I've built a large knowledge of race driving, race craft and engineering that will ensure your coaching sessions are as efficient as possible, allowing you to make big steps forward.
Who are Insights for?
In-depth video coaching is for anyone who wants to be a faster, more consistent and more confident racing driver. After analysing your onboard footage, Scott will adjust his coaching based on your level of experience, driving style and car.
Our goal is not to simply explain where the next apex or exit point is, but rather give you the tools to make these, and more complex decisions, yourself. We want to give you the knowledge to fully understand and practice techniques to get the most out of yourself and your car.
What's included?
60-minutes of preparation by Scott Mansell
60-minute video conversation via Skype (interactive with screen sharing)
Video recording of the call
One week follow-up via email
How does an Insights session work?
Simply upload your footage to Driver 61 (upload link sent to you after booking)
Scott conducts in-depth research and analysis of your onboard footage
You and Scott connect via Skype for a 60-minute consultation
The interactive frame-by-frame analysis includes drawing over the video and further recommendations
After the consultation, you'll receive have access to a recording of the session
They'll be a email catch-up the following week
Previously worked closely with & with drivers from:






"Scott is a fantastic coach. And I mean really fantastic. You can look at all the videos you want, you can pound around the track and hope to shave a tenth…..or you can go on a MasterClass with Scott, and save lots of track time, and thousands of euros/dollars/pounds, wondering where you are going wrong. Scott has the answer and the commitment and capability to teach you – regardless of how you good you think you are." Colin L.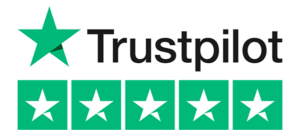 "Scott's approach is the best I have experienced as it works both in practice and intellectually. The instruction was clear and straightforward, somewhat more difficult to do but that was my lack of ability.
I left the course feeling I was on the right road and went into a race weekend at Croft. Clearly, my learning was very fresh and my performance in the fast sections were an improvement. But, as predicted by Scott, I had not got trail braking, it needed more practice and so it proved.
Was it good value? Yes, and I will be back for more. I have also recommended a few people to the course but none of my competitors!"
Paul V.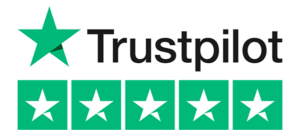 Worth the 9 hour flight!
Scott has an incredible way of breaking down a driver's technique using just a few drills. He does this on the track to determine if the fundamentals are solid, and if not, he quickly explains why the next few drills will help the driver develop muscle memory in the right way. I had high hopes of improving, but the speed at which the improvement happened was astounding. Well worth the long flight here. Truly astonishing!!
Brent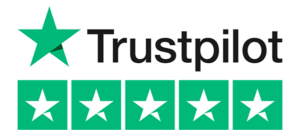 I continue to be impressed with Scott as a coach. He's a great guy. A great communicator. A great motivator.
I completed my 2nd and 3rd training days with Scott. We booked a back-to-back session so we could do a deeper dive and refine what I had learned in our first session. Scott's teaching approach helps the student build the necessary skills and self-confidence to drive safely on the edge and recognize when the driver can get even more out of the car.
Scott constantly questioned me about how I negotiated a turn and then forced me to focus on what was happening in the car. What would I have to do to go faster? Where was the weight? Did the car understeer or oversteer? How smooth or abrupt were my control inputs and how did that impact the car's balance? I came away with a framework that helps me analyze my driving and use that analysis to seek more speed with confidence.
Jim A.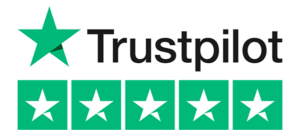 Are you ready for the podium?
Join the intensive driver course that will make you faster, safer, and more consistent on the track in the shortest time possible.