Hi, I'm Scott Mansell, founder of Driver 61.
By the way, that's me in the header image, aged four. This is the exact moment my life-long passion for anything with wheels (and racing them) started. And that's my Dad on the back, the original Driver61.
In the 25 years I've been involved in motorsport, I've been fortunate enough to drive some of the world's most fantastic cars — from Ferraris to F1s — on the world's most exciting circuits, surrounded by many amazing team members.

I've raced, coached and built a business around motorsport and cars, and I absolutely love it.
As with many businesses, it has been a winding journey. Originally, my goal for Driver61 was to transfer my track expertise to as many drivers as possible. And while we still train racing drivers, we also create the internet's best video content around F1, motorsport, sim racing and cars.
IT ALL BEGAN WITH DRIVER61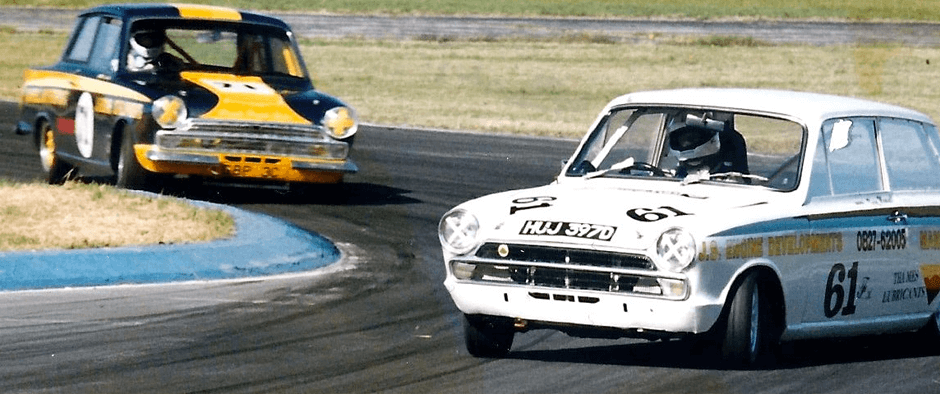 My love for motorsport started with my father, the original Driver61. I grew up hanging around the circuits of the UK, watching him (Kevin, not Nigel) throw his Lotus Cortina around with such finesse and style, always bringing the spectators and commentators joy. He did this while running his team, Mansell Motorsport, where he engineered and developed customers' cars.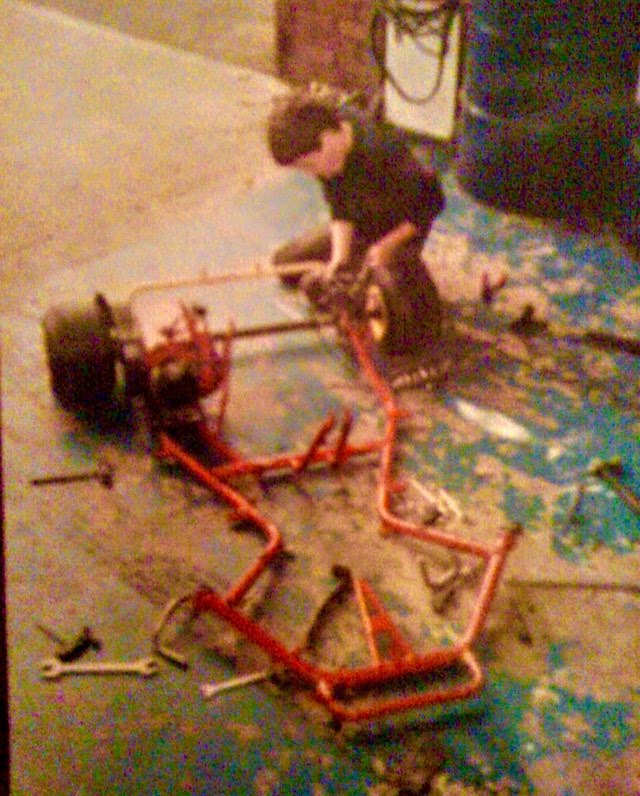 I was four when I got my first kart, and I began racing at the age of eight. I loved every second, without realising that my father was teaching me not only how to drive, race and be mentally prepared but also how to engineer the machinery to reach its potential.
This is where the Driver61 name and logo originates. My father passed his motorsport knowledge to me, and now it's my turn to do the same (with the help of the Internet) for a much wider audience. His racing number was 61, which in turn was from my Mother's date of birth: 16.02.61.
25 YEARS OF MOTORSPORT
After my karting days, I competed in lower-level single-seaters for a couple of seasons before taking the unusual route of competing in a seven-year-old F1 car in the European BOSS GP Series, at the ripe old age of 18 years and 4 days.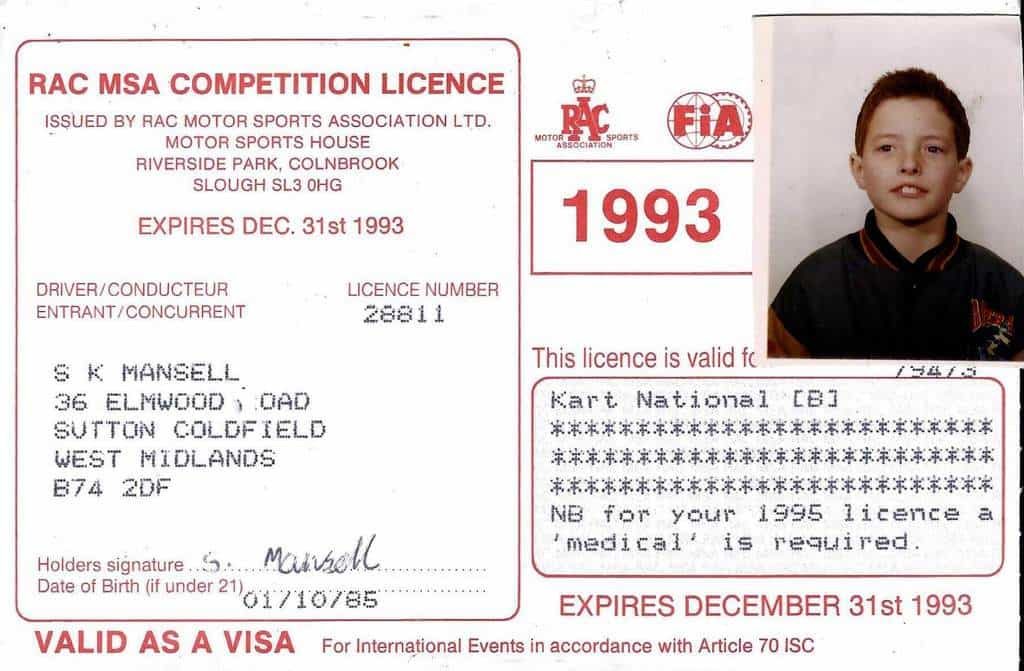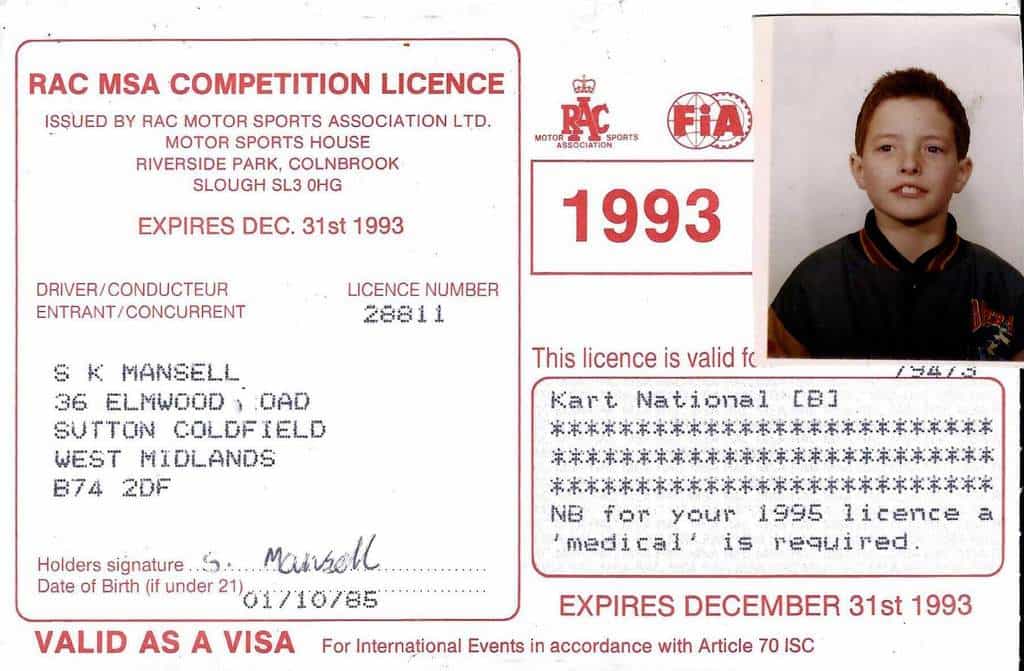 At that time, Formula Renault and BMW were the accepted paths for young drivers, and putting anyone under the age of 20 in an F1 car was not common.
I ended up winning the European championship that season, and I broke five outright lap records along the way. This raised a few eyebrows, and I was nominated for the McLaren Autosport Young Driver Award. I also tested with Christian Horner and his Arden International / Red Bull GP2 team and met with a couple of interested F1 teams.
As is all too common in motorsport, I struggled with budgetary constraints, and after a couple of years in and out of Indy Lights and European F3000, I decided to focus on developing race cars and coaching drivers.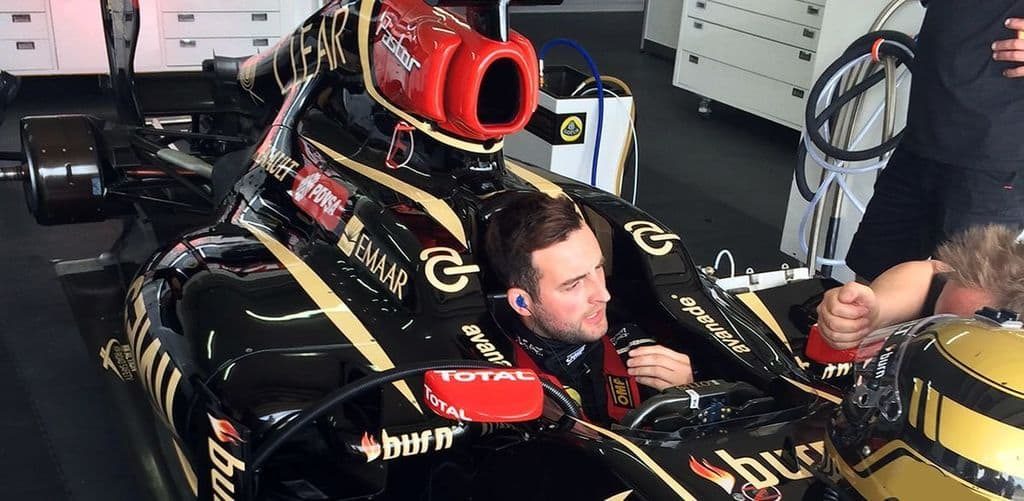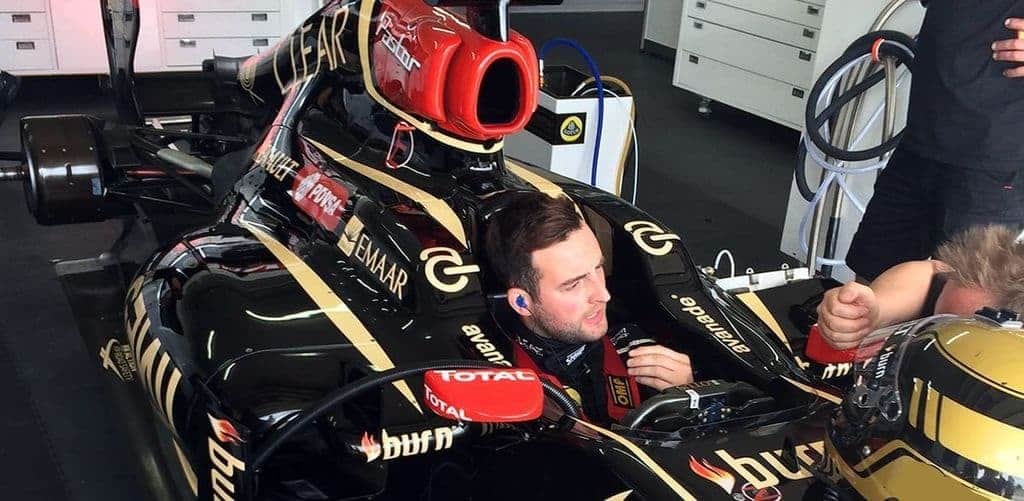 During my racing career, I've been fortunate enough to test or race over 25 different F1 cars for private owners—bookended by 1982 and 2012 Lotuses—as well as hundreds of other racers ranging from Caterhams to Mclarens.
I've coached in 22 countries around the world, helping hundreds of racing and track-day drivers become faster, safer and more consistent on the circuit.
F1 & AUTOMOTIVE MEDIA

I've always been interested in the internet. I love how information can be distributed easily, even in small niches like motorsport. That was the goal when I started Driver61 – to give high-quality information to as many racing drivers as possible.
In 2016, I started writing articles on circuit driving techniques, but to produce better content this naturally lead to using video as a format. I added these videos to YouTube, which was the start of our journey into media.
In 2020, I decided to broaden the scope of our YouTube channel and blend my technical knowledge with wider topics. The first video of this type is about Ayrton Senna's technique, which now sits at 2.4M views… I was onto something!
Since then, we've launched another two channels and built an amazing team around our YouTube content, who are now creating what I think is the best motorsport and automotive content online.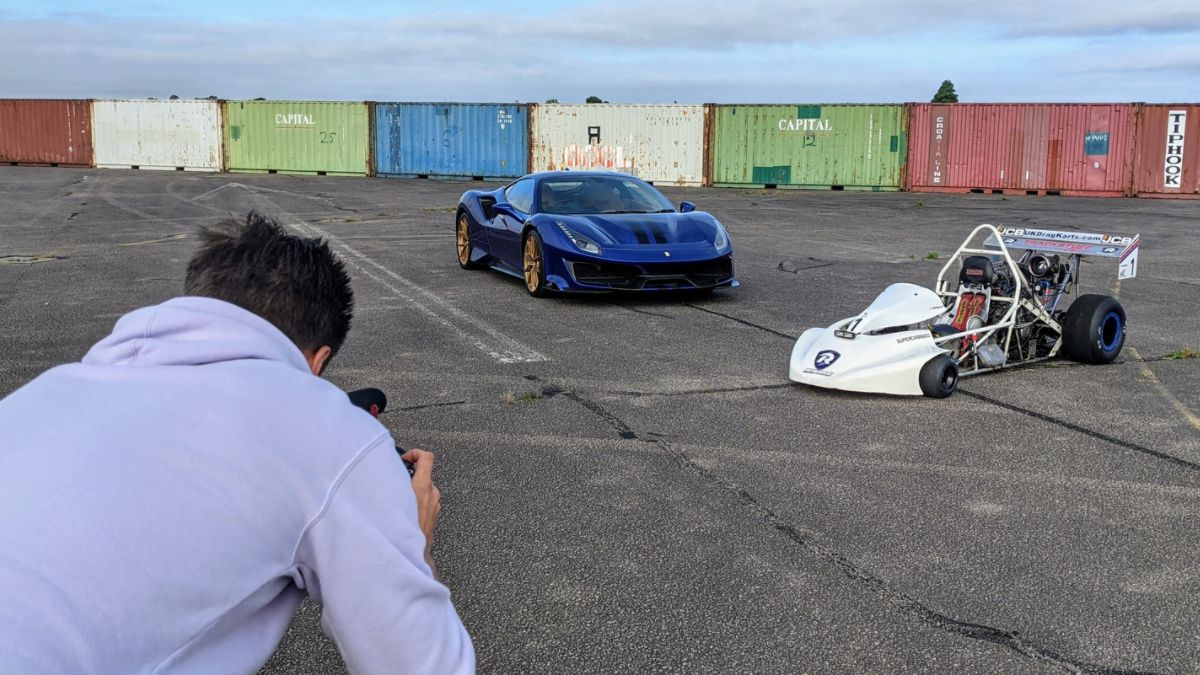 Last month alone (Dec 2021) our channels generated 15M views and 1.1M hours watched – that's 125 years of our content viewed. That's the first time I've calculated the figure in years, and honestly, it's hard to get my head around!
Needless to say, our reach is growing quickly and we're having fun doing it. Racing cars will always be my love, but producing video content that connects with audiences so well comes in a very close second.
Best regards,
Scott Mansell