Find the limt.
Control the limit.
Join the intensive high-performance driving course to be safer on the road and faster on the track through learning perfect driving technique.
Want to find the limit of your high-performance car?
Let's give you the tools to confidently find the limit on track and improve your safety on the road. During this course, a Driver61 performance coach will help build fundamental track technique, determine any limiting issues and improve your general awareness for both road and circuit driving.
Highly-effective, 1-to-1 training with a Driver61 coach. Bespoke courses to make you faster & safer with maximum efficiency.
Build a core driving technique in the right way, with a full understanding of why and how.
Bespoke one-to-one training with a Driver61 performance coach. Build lasting technique that'll make you safer on the road and faster on track.
Be in total control of your car, understand the limits of braking, turning and traction whether on the road or track.
Minimal distractions, lots of track-time and to-the-point coaching means the most efficient learning possible.
Much more time learning effectively than on a track day, means you're in the zone & learning at an accelerated rate.
Hi, I'm Scott, founder of Driver61.
We build safe & fast drivers.
Hi, I'm Scott Mansell (from the Driver's University) and I'd like to introduce the Driver61 High-Performance Driving Course, a practical training day to efficiently build confidence and understanding of your high-performance car.
I've been lucky enough to spend the last 15 years – and thousands of hours – of my life racing and coaching at circuits around the world. This year alone I'll spend more than 26,000 miles in the passenger seat with my MasterClass clients.
During this time, I've developed a method to ensure drivers improve their technique quickly and produced a structured training program that creates lasting changes.
The concept of the course is simple

; remove all the usual distractions of road driving and track days to free up mental capacity. Without disturbance, drivers can better focus and learn more quickly. Your coach will then succinctly break down theory and install proper technique through repetition.
I used to coach a lot during track days, but found this can often be quite two-dimensional. The focus would be on braking a few metres later or turning in at a different point, rather than working on core technique – not to mention all the distractions and lack of track time associated with track days.
Are you experiencing any of these driving-related problems?
You're unsure of how far you can push your car.
You're worried about when and how violently it might break away.
If your car oversteered, you're not sure about how to control it properly.
You want to take your car swiftly down a country lane or on track, but you don't want to make a costly mistake.
You want to feel confident and in control of your car, even when it's on the limit.
You should consider the Driver61 High-Performance Driving Course if…
You have a performance or track vehicle
You're looking to head onto the circuit, or have done less than 10 track days (if you're more experienced, see the Driver61 MasterClass here)
You want to feel in absolute control of your machinery
You want to build proper technique from the ground up, rather than be slow and inconsistent.
You want to make improvements in the most efficient manner possible.
You would prefer to spend time working on your driving, rather than solely spending money car upgrades.
If you're looking to build proper technique, have the correct introduction to track driving and make lasting changes as efficiently as possible, this course is for you.
Previously worked closely with & with drivers from:






100% 5-star reviews on TrustPilot

"Scott is a fantastic coach. And I mean really fantastic. You can look at all the videos you want, you can pound around the track and hope to shave a tenth…..or you can go on a MasterClass with Scott, and save lots of track time, and thousands of euros/dollars/pounds, wondering where you are going wrong. Scott has the answer and the commitment and capability to teach you – regardless of how you good you think you are." Colin L.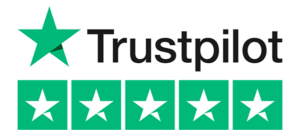 "Scott's approach is the best I have experienced as it works both in practice and intellectually. The instruction was clear and straightforward, somewhat more difficult to do but that was my lack of ability.
I left the course feeling I was on the right road and went into a race weekend at Croft. Clearly, my learning was very fresh and my performance in the fast sections were an improvement. But, as predicted by Scott, I had not got trail braking, it needed more practice and so it proved.
Was it good value? Yes, and I will be back for more. I have also recommended a few people to the course but none of my competitors!"
Paul V.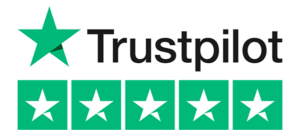 Worth the 9 hour flight!
Scott has an incredible way of breaking down a driver's technique using just a few drills. He does this on the track to determine if the fundamentals are solid, and if not, he quickly explains why the next few drills will help the driver develop muscle memory in the right way. I had high hopes of improving, but the speed at which the improvement happened was astounding. Well worth the long flight here. Truly astonishing!!
Brent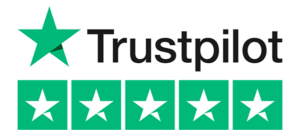 I continue to be impressed with Scott as a coach. He's a great guy. A great communicator. A great motivator.
I completed my 2nd and 3rd training days with Scott. We booked a back-to-back session so we could do a deeper dive and refine what I had learned in our first session. Scott's teaching approach helps the student build the necessary skills and self-confidence to drive safely on the edge and recognize when the driver can get even more out of the car.
Scott constantly questioned me about how I negotiated a turn and then forced me to focus on what was happening in the car. What would I have to do to go faster? Where was the weight? Did the car understeer or oversteer? How smooth or abrupt were my control inputs and how did that impact the car's balance? I came away with a framework that helps me analyze my driving and use that analysis to seek more speed with confidence.
Jim A.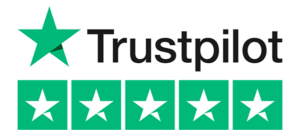 I hold the course at Blyton Park circuit as there's little or no circuit traffic. This not only mean that we can spend as much time on track as possible, but we have the flexibility to work on technique and run drills that we just wouldn't be able to do on a track or test day.
The problem with track days is that it's difficult to get into a rhythm, using up valuable mental capacity and making it impossible to change core technique. Using Blyton means there are no distractions, so you can learn efficiently and make permanent changes.
The day is all about spending our time as efficiently as possible.
There is no classroom padding and we'll spend almost all of our time in the car working through practical techniques and then ensuring you understand the theory.
09:00: Arrival and sign-on
09:20: Sighting laps and initial assessment
9:40-12:30: Non-stop track driving
12:30-13:30: Lunch
13:30-16:00: Non-stop track driving
Ideally, you'll use your own car so we can test its capabilities and you can become comfortable and find it's limit.
However, if you don't want to use your own car we have a Mazda MX-5. Even though the Mazda isn't a fast car, it's an excellent training vehicle.
▶ It's set up perfectly for the type of training. The balance is right, plus softer suspension means any issues with technique are highlighted.
▶ It's slower, meaning more mental capacity available for analysing your own inputs and improving technique.
▶ It's slower, more time in the corner and on the limit for longer. More time in that zone means faster learning.
▶ I've used the MX-5 when coaching every client, therefore I'm very efficient in finding the core of a driver's issue (rather than learning the car).
▶ The process that we'll go through – with regard to self-analysis and execution – means you'll easily be able to transfer the learning into your track cars.
From Tutorials to Track
Learning about proper technique through our tutorials is an excellent starting point, but the HPDC will help you take the next step with your driving performance.
Here are a few things (plus much more) you'll learn:
How looking in the right place makes you faster

How find the optimum racing line depending on your car

How to find the limit of grip quickly and safely

How to have a car break the limit progressively

How to manipulate the limit of grip and push your previous "limit" further

How to manage weight transfer to alter a car's balance

How to use trail braking to use 100% of a car's available grip

How to improve consistency
Are you ready for the podium?
Join the intensive driver course that will make you faster, safer & more consistent on track in the shortest possible time.