Master Front Wheel Drive Cars
The Most Efficient Way to Learn and Excel in All FWD Cars, in All Sims. 
Join over 10,000 Drivers that Have Forged New Limits with Driver61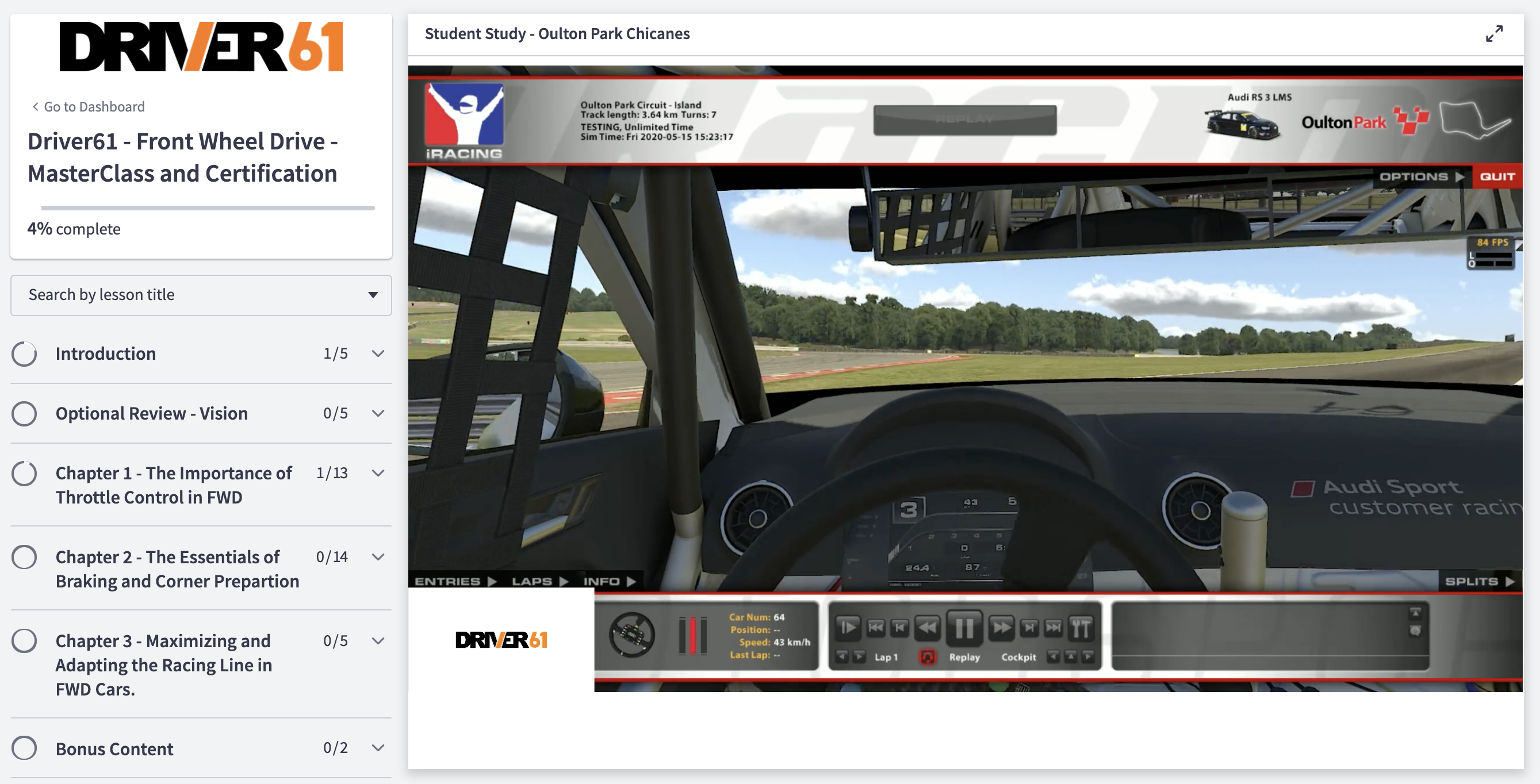 We're Excited to Launch and Share our FWD Course with You. Use the Discount Code 2021FWD for 15%of your course. Offer ends soon.
The quickest way to Master FWD cars on track. Course includes:
Self Paced

Detailed Video Instruction

Custom Designed Exercises

Practice Analysis of Students

24/7 Professional Support

Optional One on One Coaching
We offer a 100% money-back guarantee if you are not satisfied with the program.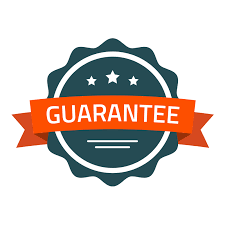 Our entire focus is making complex concepts simple. By breaking down the core concepts into their simpliest form, this course effectively teaches you the end 2 end techniques for mastering the FWD class.
We have custom build exercises to help you not only learn, but practice and master the techniques in the course. We use on ovals, complex road tracks, skid pads, and more to fully embed FWD techniques.
Professional Support
We have professional support available to help 24/7. If you are ever having technical difficulities we are here to assist.
Our Student Analysis Lectures allow you to take the role of an instructor. Dive into student videos and tell us what you see they did wrong. We'll give you the right answer of course!
No setup will take you to the top level. You need to know how the car acts and why it was designed to act that way. Learn the core techiques of driving FWD so that you can maximize any setup.
The course leverages iRacing for training but the material applies to all Sims and FWD cars. iRacing provides us with an amazing amount of content for training at a minimal cost.
Previously worked closely with & with drivers from:






Quickly and easily learn the core concepts of driving FWD cars from first principles. These lessons will fundamentally teach you how to master this class.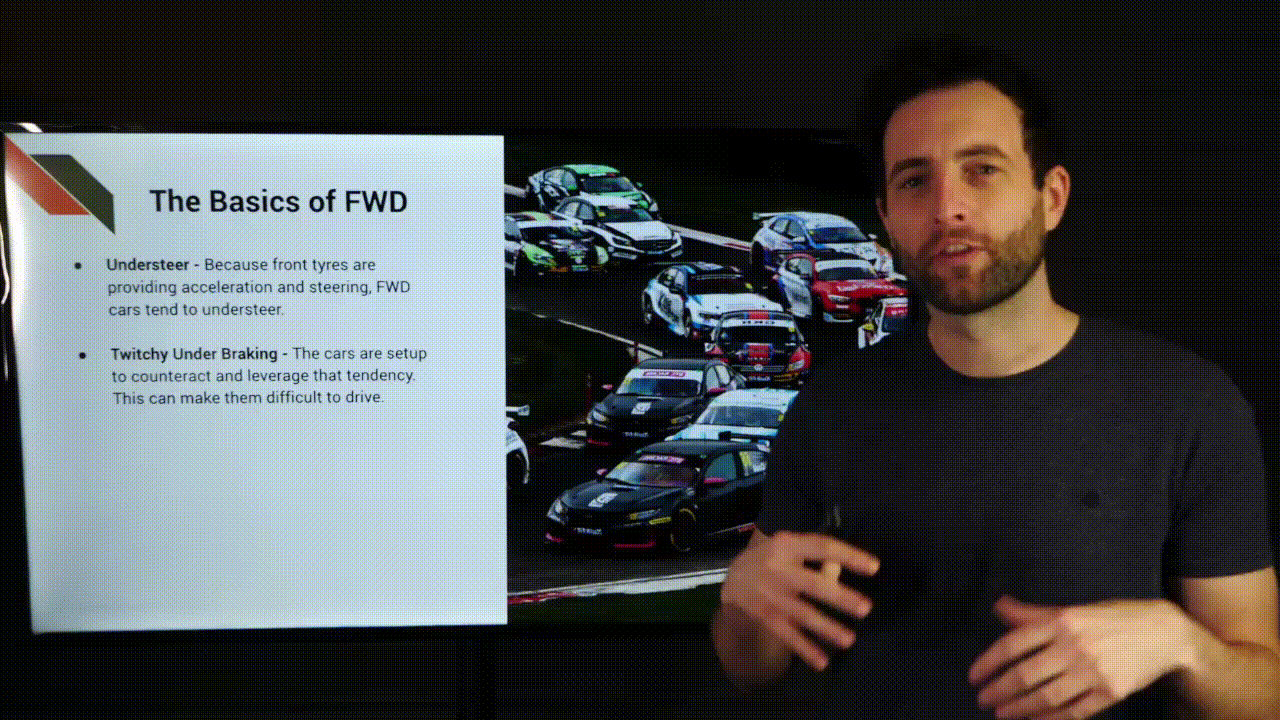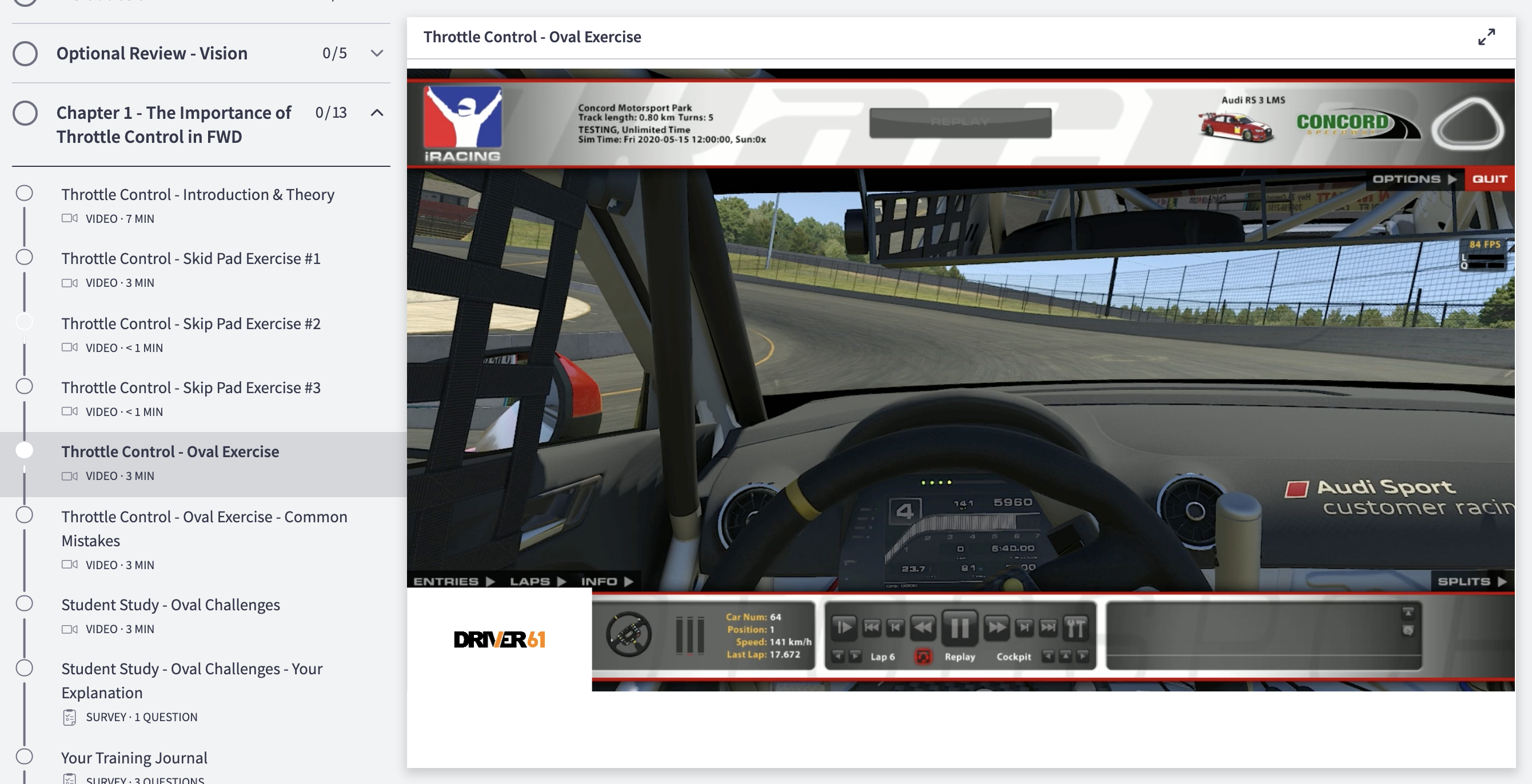 We have built out exercise to help you focus on one technique at a time. We'll take you out on Ovals, bumpy roads, and skid pads to help you internalize and perfect each core technique.
Take the course at your pace. After completing the course and final test, you'll receive your Driver61 FWD certification demonstrating you capability in the FWD class.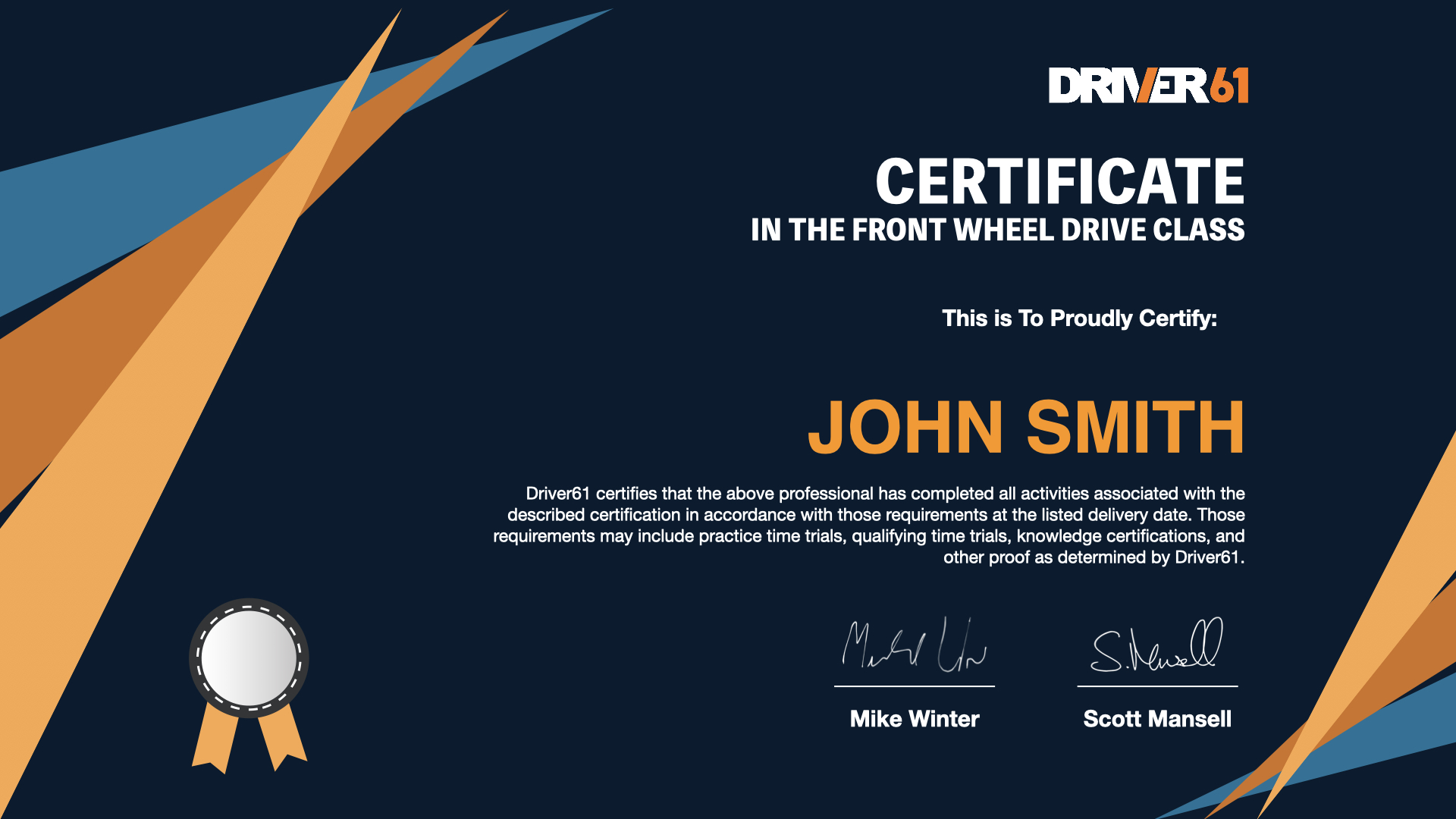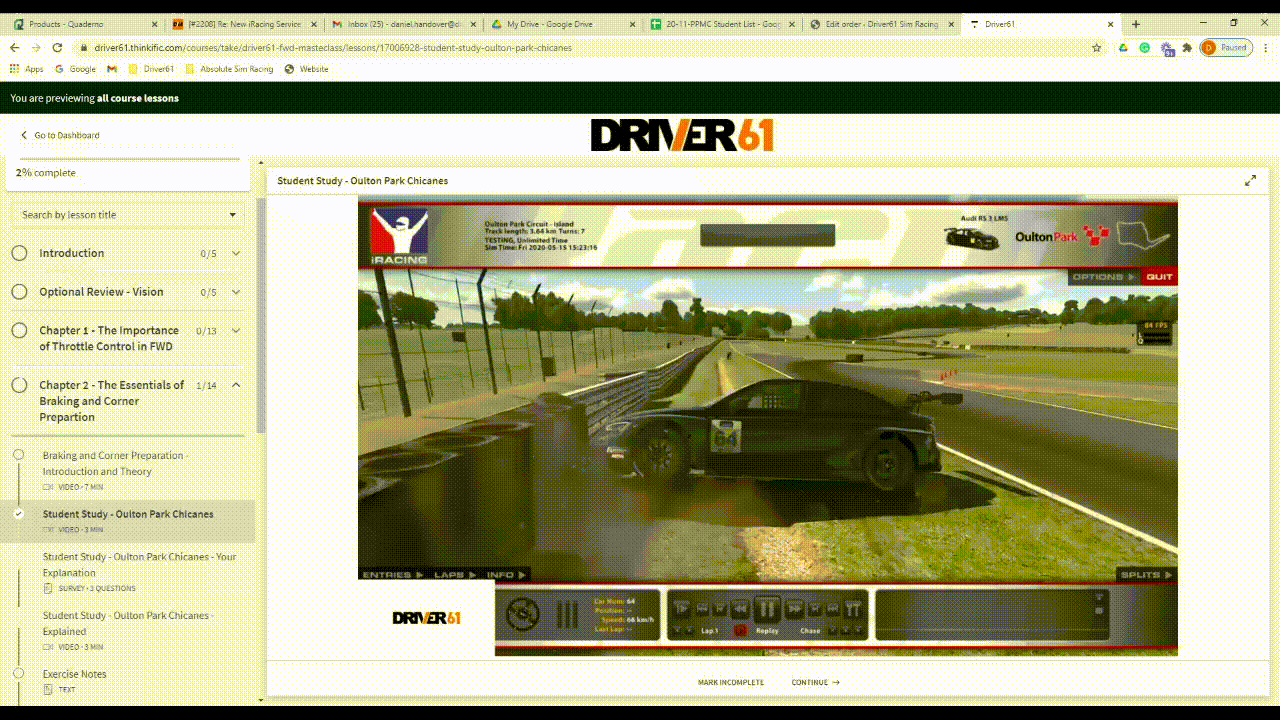 Use our Student Analysis exercises to learn how to analyze critical mistakes in other drivers and ultimately fix your mistakes. This ability to self coach will apply cross classes and sims.
Choose Your Training Package
We're excited to launch and share our FWD Course with you. Use the Discount Code  2021FWD for 15% off all packages. Full money-back guarantee applies.
Online Course Package
MOST POPULAR
4 chapters of custom online video content

10+ hours of Driver61 designed exercises on Ovals and Road Tracks.**

Students Analysis Examples and Custom Knowledge Quiz

Certification upon completion. Professional Support Available.
Coaching Package
Online course + One-on-One Training
 FWD Course Package

One-on-one training

2 x 30-minute sessions with a Driver61 coach

One on one training in your sim of choice (iRacing, RaceRoom, AC, etc.)
** Note that this course uses the iRacing Simulator. To participate in the course and exercises, you will need a basic iRacing Subscription (typically $5-$10 USD) and the Audi RS 3 LMS. However, with those you will have access to a ton of amazing training content.
Register for your course. Within 48 hours we'll have you'll receive an email from us with all the details to get started.
All of the instruction, exercises, etc, is delivered through quick, to the point videos. Take the course at your pace.
Start with the basics and build yourself up to Mastery of the FWD class. It starts with perfecting throttle technique and ends with the slight slide racing line.
Questions? Contact us at
customerservice@driver61.com