Excel with Driver61 Group Training
Join a group of drivers all as passionate as you are about improving their technique and race craft and take your pace to the next level. Group training is a simple, cost effective way to start your journey to the limit.
Start Your Journey to the Limit
Join a group of drivers and head out on track with one of our expert sim coaches to identify the key elements of your technique to improve.
Whether you are a beginner or getting close to eSports level, we have training sessions that will help you find the next level-up in your pace. Group training is one of the most cost-effective ways to start your training and find your pace.
Understand your core technique: Discover any issues with technique and how to fix them. Learn how to "self coach" and resolve your own problems in the future.
Increase consistency: Techniques to improve pace over a race distance while comfortably staying on the track.
Cost effective: Group training is one of the most cost effective ways to start receiving coaching and find more time.
Unearth a list of actionable takeaways to instantly improve your driving the next time you are on the track.
Your sim, your car: Work on your sim and car of choice to find the pace you need to ace qualifying and win races.
Learn in a group: When being coached, it's often helpful to receive a tip, practice, then learn more. Group training is the perfect platform for you to follow this method of learning.
Hi, I'm Scott, founder of Driver61.
We push drivers further.
I've been coaching for 15 years, spending thousands of hours in the passager seat (26,000 miles this year alone) and many more analysing video and data to help drivers of all experiences improve their track driving.
I hope you've watched some of our Driver's University series, where I explain the technical details of driving quickly on track.
Over the years I've built a large knowledge of race driving, race craft and engineering that will ensure your coaching sessions are as efficient as possible, allowing you to make big steps forward.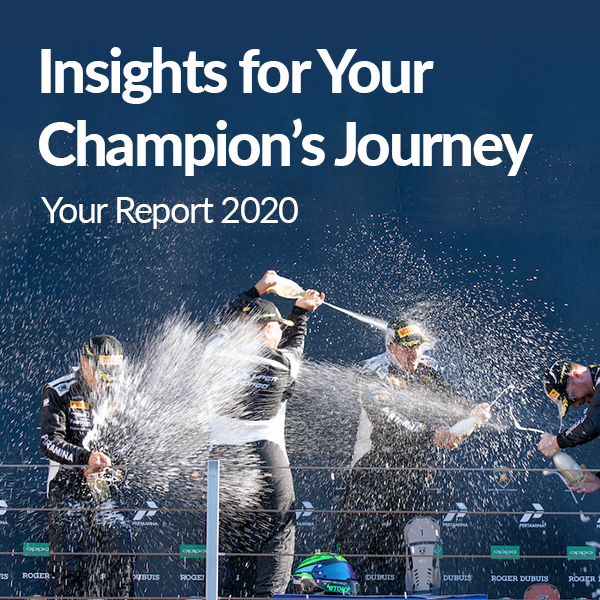 Discover insights to your driving.
Video Insights Package
Not quite ready for this training? Uncover your driving strengths and weaknesses and receive a bespoke video review and report to get started on your journey to faster lap times and consistency. 
More About Sim Training Sessions
Who are the Group Training Sessions for?
This program is for anyone who wants to be a faster, more consistent and more confident racing driver. Our coaches will be working with you and the other students to identify any particular gaps you have, and helping you practice those live on the track. 
Our goal is not to simply explain where the next apex or exit point is, but rather give you the tools to make these, and more complex decisions, yourself. We want to give you the knowledge to fully understand and practice techniques to get the most out of yourself and your car.
What's included?
Depending on your interest, anywhere from one hour to four hours of training in a group of 3-6 students.
Live on track coaching during the training sessions from our high caliber instructors.
A self assessment to help you and the Driver61 team understand your goals and requirements
How does a Group Training work?
Enquire online to start the process
Complete our Driver61 Self Assessment to align on your goals, expectations, areas of strength and weakness, and current skill level
We find a group of students that are of a level similar to you and organize the group sessions.
Join our instructors and the group live on Discord to practice and receive feedback on your driving technique!
Your Path to Faster and Consistent Lap Times
The concept of our Group Training Program is simple;  we find a group of drivers at your skill level and you all join a live session with one of our instructors.
You'll shortcut our decades of combined experience as we transfer our knowledge as efficiently as possible.
During the Group Class, the instructor will personally review your laps, provide recommendations, let you practice on your own, then come back and help you find the next steps in your pace.
With our program, you will receive four 45-minute sessions with one of our eSports level instructors. The instructor will walk you though everything from your equipement setup through to running live laps and feedback on the track.
Before your first training session, you'll complete our Driver61 Self Assessment. This assessment will help you and our coaches understand your ultimate goals and challenges in your sim.
I've spent countless hours, many of it frustrated trying as hard as I could.
I've bought books, got help for everyone I could and even paid for help.
Since I've learned in detail how vision helps time driver inputs [via this course], I've placed 2nd in 6h ELMS Monza & 6h ELMS Sebring, won a solo victory in VLN, and am now competing above my iRating in LMP1.
Preparing for the Indy eSports Series and adapting to iRacing was an eye-opener for me. Because of the diferences with the real world, I was struggling with my consistency and how to find the last %2 in my lap times.
However, in just a week, by helping me with my equipment, games settings like FOV and by running laps with detailed telemetry analysis, I was on pace with the top drivers who had been playing iRacing for years! They were great and fun to work with, and made a huge improvement!.
Before the training my best time was a 59:875. I didn't know what else to do and could not get the time down no matter what! After the training I did around 30 laps and managed to get my timing down to 59:405. Most importantly, I managed to do it very consistently.
My driving style has changed and I believe I will be soon able to lap in the 58's. I feel a lot more confident with my new driving style, more involved, more organic, and much more consistent.
Previously worked closely with & with drivers from:






Interested in learning more?
Enquire now and start the process of unleashing your ultimate pace.