If Only Every Day Was a Test Day…
Depending on the car you're running, track testing can be an expensive business. As (sadly) not every day is a test day, we get these precious opportunities few and far between.
In this post I'd like to share how I prep for testing to get the most out of my day. For a well thought out structure to approach the sessions themselves, take a look at this Driver's University video on getting the most from a test day.
Find a Circuit
There are lots of great places around the UK to finesse your skills. When I first started testing, I'd be happy just to turn up anywhere. But later I've realised there are a few circuits that are really good if you need to progress your development in a particular direction.
Silverstone National is an amazing circuit if you need to learn and develop your high speed corner technique. Why? Because you can practice on Copse corner all day, with lots of run off.
As it's a short circuit, you get an awful lot of attempts to finesse your technique in one place.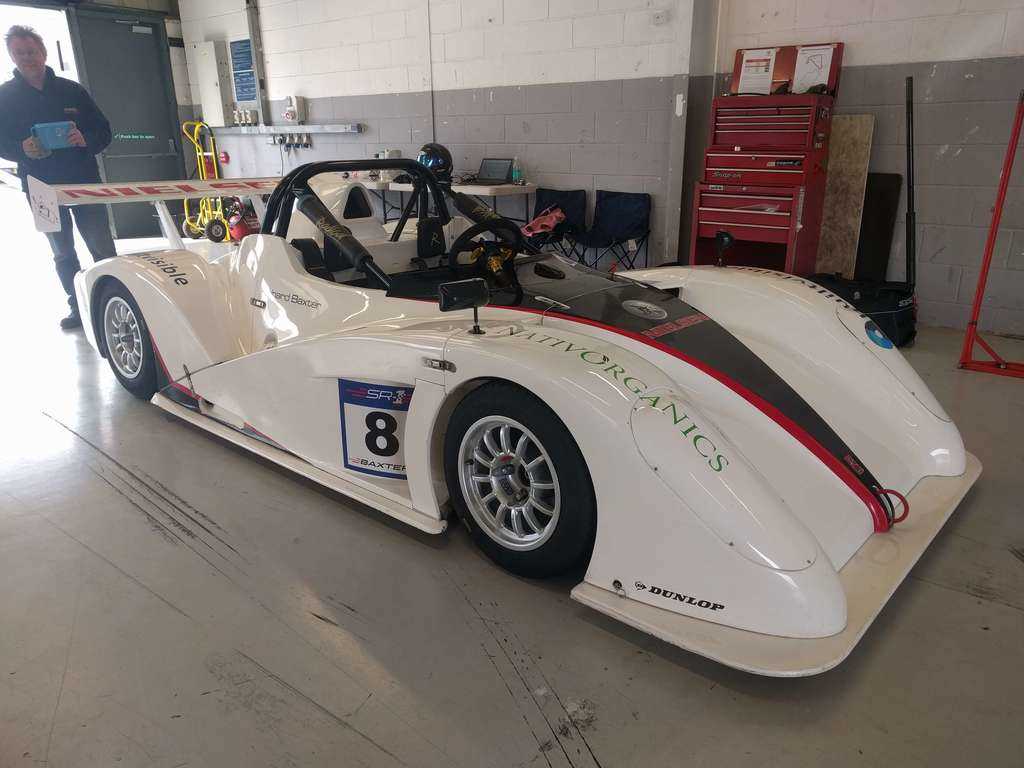 A good day out practicing the high speed stuff at Silverstone National…
Rockingham is my favourite for big stops, medium and slow corners. It's great especially if you need to practice heavy braking and inevitably, your vision. Rockingham tends to be quiet too. I've had an entire afternoon there with just one other car on the circuit. It's a very low grip surface which makes for good car handling practice, though watch your tyres, it uses them up quickly! See our Rockingham circuit guide here.
Snetterton is a good circuit to put slow, medium and high speed corner technique together. It's more technical but there's a bit of run off if things go wrong. Don't go off on turn 1. See our Snetterton circuit guide here.
Oulton Park is another good circuit to put everything together, but it's technically challenging. I don't recommend it as as "first time out" circuit, especially not in a quick car like a Radical. If you learn the circuit at a track day first in a slower car (I learned it in Phil Brough's beautifully cared for MX5) then it's a much more rewarding and less intimidating experience.
Book a Coach
If you're serious about learning quickly and efficiently, you'll need to sort yourself out with a coach. The difference is progression; with a coach you'll progress much faster because you have someone with experience teaching you.
Without one you'll just end up pounding round the circuit all day. You might find a little bit of time but not through the (cost) efficient development of your technique. Don't do track time without coaching if you're new to motorsport!
General Approach: Attitude
I think testing is much more about developing your attitude than anything else. Testing is your competitive development time and you should see it as exactly that; like training for a sporting event. Which is what racing is all about!
My attitude is very different today to the one I had when I started. In my view, testing is the time you're learning and developing your technique and your mental capacity while in the car. Your objective is progression.
If you turn up at the circuit expecting to be a few seconds quicker, you might not make any progress.
If you turn up with a plan to improve your technique, and focus on a few corners, the lap time will improve on its own. Frequently we've had days of not really looking at lap times. Instead we take the circuit corner by corner, working to match the coaches' technique until the entire lap looks neat and tidy in the data.
We'll look at data in a separate post but put it this way; data is everything. We start with a baseline (coach sets datum lap in red vs my fastest lap in blue). Then we identify areas to improve corner by corner. Here's an example of a day or so of progression in the car:
Starting point: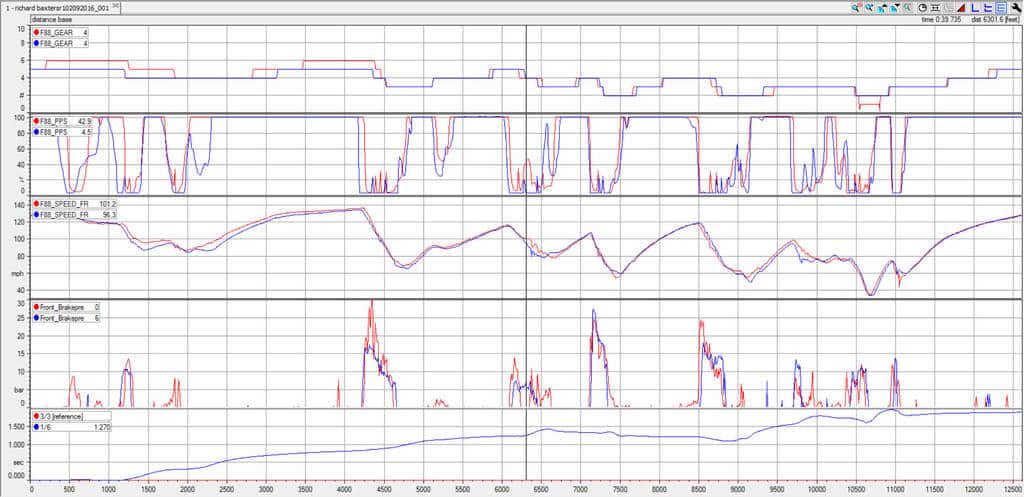 Progression to here after a day of coaching. I'm now red vs coach blue, time for him to set a faster lap: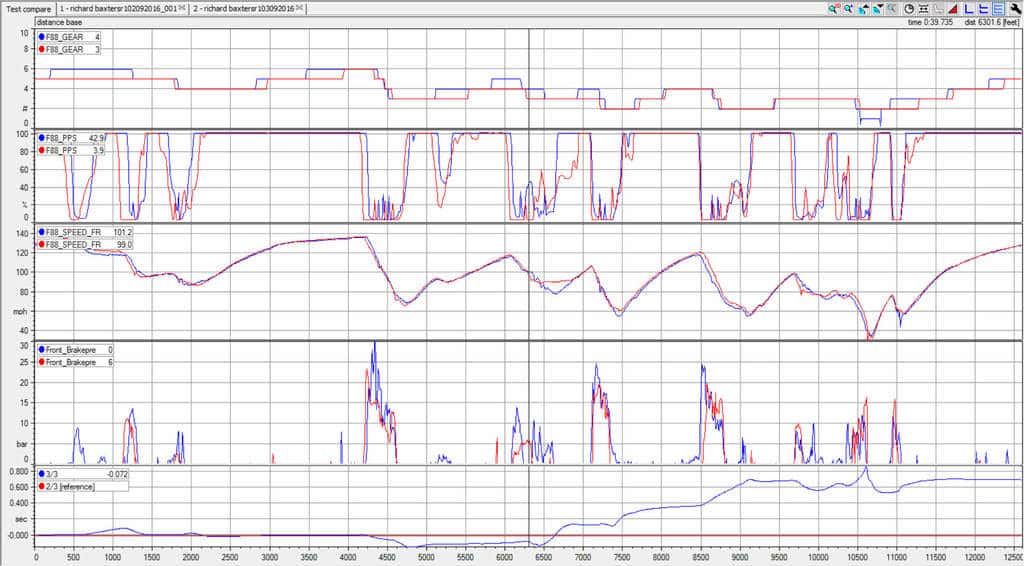 The Day Before
My preparation starts the day before.
In that period, I'll dig out any data and video from my last time out at the circuit, and review some fast on board laps from quick drivers in similar categories.
The more prep I can do with my gear the day before, the better. A weather check and a speculative visor change for the light conditions means I'm saving heaps of time for when I arrive at the circuit.
You're hot and sweating all day so hydration is so important. I take plenty of water and hydration tablets. Just in case I'll take a pack of Ibuprofen – you get headaches if you dehydrate!
Grab data and video
Review and set objectives for the day
Check your gear
Check the weather
Select the right visor for your helmet and put a new tear off on
Pack ibuprofen, water and hydration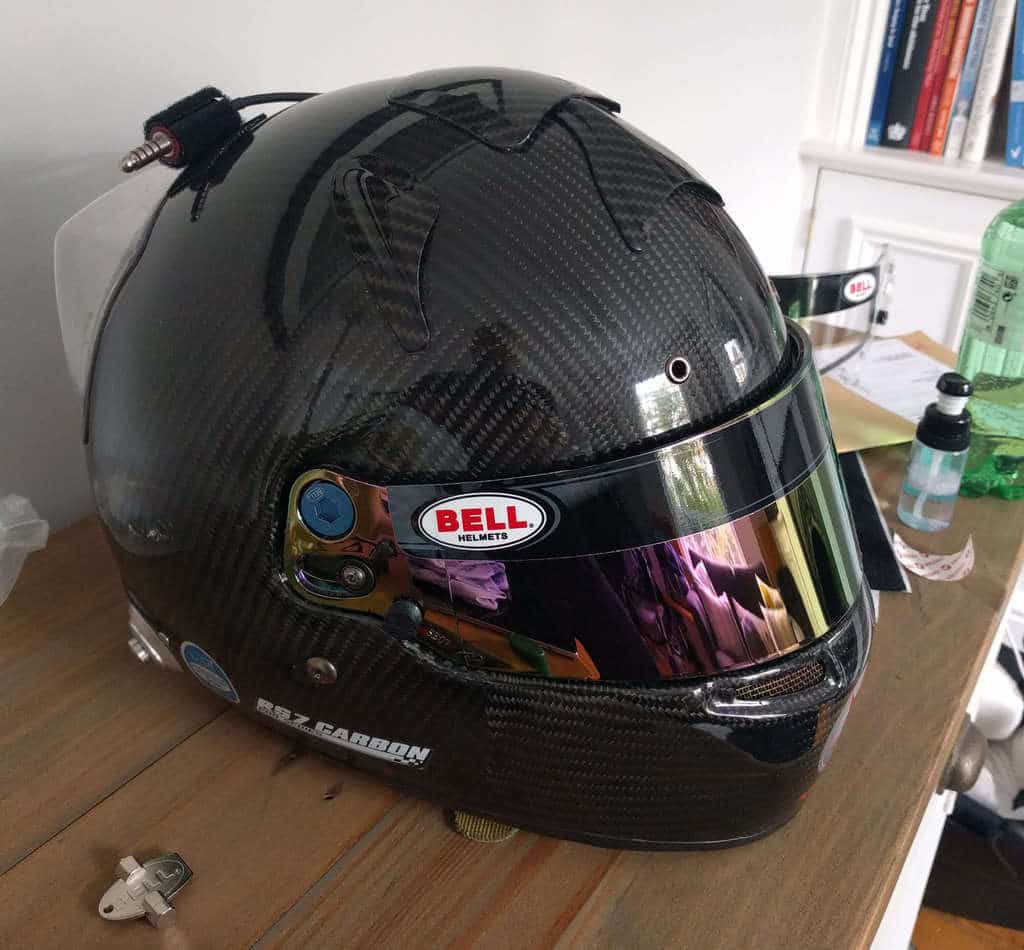 Switched the visor on my Bell RS7 from clear to tinted after happily finding out it's a dry / sunny day at Snetterton tomorrow!
The Morning
If you can get accommodation near the circuit, do.
You're going to have a full day of fast track driving, so a 2 hour drive to the circuit isn't ideal. With that said it's not always possible to stay overnight. If you're driving from a long way off you need to leave early so you arrive with plenty of time to get some R&R and take it easy on the way.
There's no point wearing yourself out before you've even arrived.
Get a decent breakfast
Make sure you're nice and hydrated long before you get in the car
On arrival, get signed on, get a timetable and get it taped to the wall
Take the car for the noise test (unless they're noise testing at the pit exit)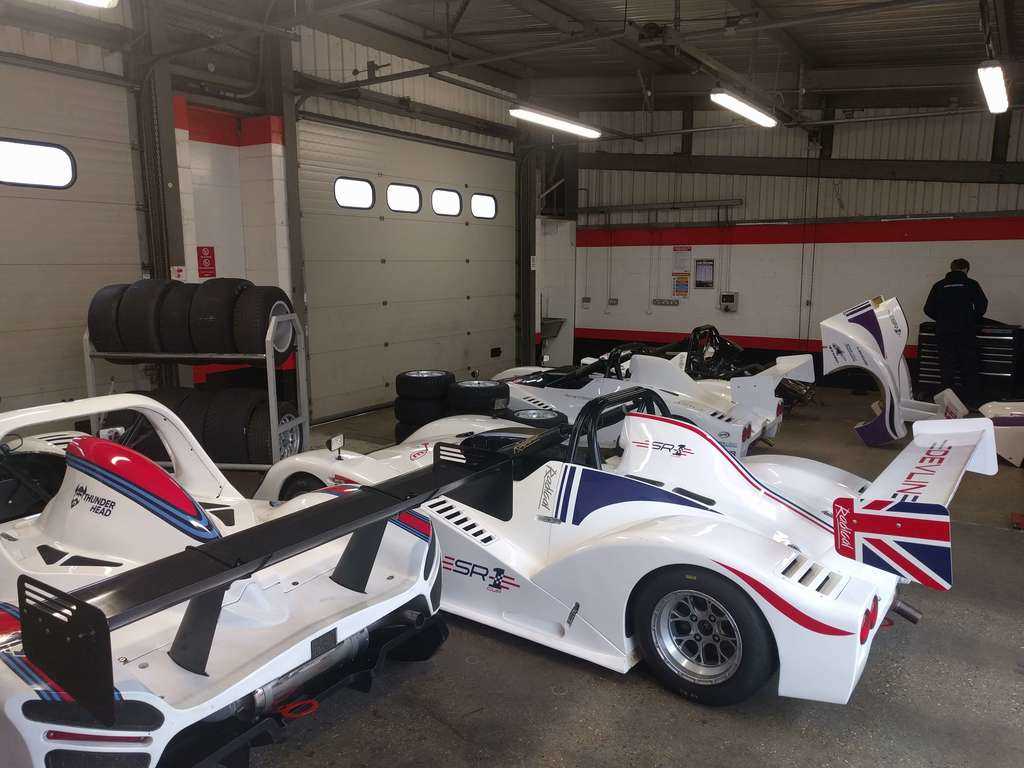 A garage full of Radicals at Brands Hatch
Pre Session
Before the sessions begin, I like to review any previous work with my coach. That way you're progressing from where you left off immediately.
It's important to agree the format of the first session. Will your coach be setting a datum lap? When should you bring in the car?
I make sure I've talked to the mechanics who should be aware of the plan for the day. They'll want to understand any handling changes you'd like to test, when you'll want to check tyre pressures or change the tyres altogether. They may need you to bring the car in after a few laps to check everything's OK.
Talk through your objectives with your coach
Get feedback from him on last session's video and data if you have it
Set areas to improve
Agree when coach will pop out to put down a datum lap
All this should give you a good view of being prepared for a good track testing day. One major tip: get up to speed quickly. It's one of the most lasting bits of advice Scott's ever given me, and it's not something everyone does. Find the limit of grip in the car on your outlap so lap 2 is a fast lap. It's so much more efficient this way.
Head to Driver's Uni
I suggest you check out Scott's video in the University that looks at how to structure sessions through the day.
For me, I'm always keen to break my performance down into little manageable chunks. I prefer to go out on the circuit with no more than 2 or 3 goals at the most. That way it's easier, more fun and easier to feel like your progressing.
Finally, remember to have fun! Testing is the best part of running a track car. There's no pressure, everyone's relaxed and everyone is happy to be there doing something they enjoy. Remember that and you'll have a great day too.
---
About the author
Richard Baxter is an amateur driver having run in Radicals, Funcup cars, Mazda MX5's and Classic Formula Ford
Read his personal blog, Purplemonkeydishwasher here, Follow him on Twitter here or follow his sim racing action at simracingcockpit.com.