Car: Funcup Evo 1
Team: Global Racing (Run by Phil from TrackCars4Hire) (Contact)
Location: Snetterton 300
Start / Finish Line: 52 27'48.2″N 0 56'41.0″E (Track Map / Track Guide)
---
Never Judge a Book By Its Cover.
Funcup cars. I didn't quite know what to expect when I first climbed into the cockpit of this VW Beetle lookalike but I knew I couldn't wait to give it a go.
Visually striking would be a polite way to put the way these cars look at the circuit; confirmed by the many open mouths on the pit wall as I rolled towards the pit exit.
You don't see many of these things at a track day, clearly. It looks like a VW Beetle, but it definitely isn't a VW Beetle.
My little Funcup car certainly stands out amongst the sea of track prepared Lotuses and BMW M3s. It was faster than the vast majority of them, too. In the corners, at least.
The CockPit
As soon as I stepped in I got accustomed to my surroundings, a paddle shift steering wheel including radio, driver cooling, pit limiter and so on.
Make no mistake, this is a full-spec racing car. It's a single-seat, rear wheel drive 760kg Beetle mid engined look-a-like with a racing sequential gearbox mounted in a tube steel frame.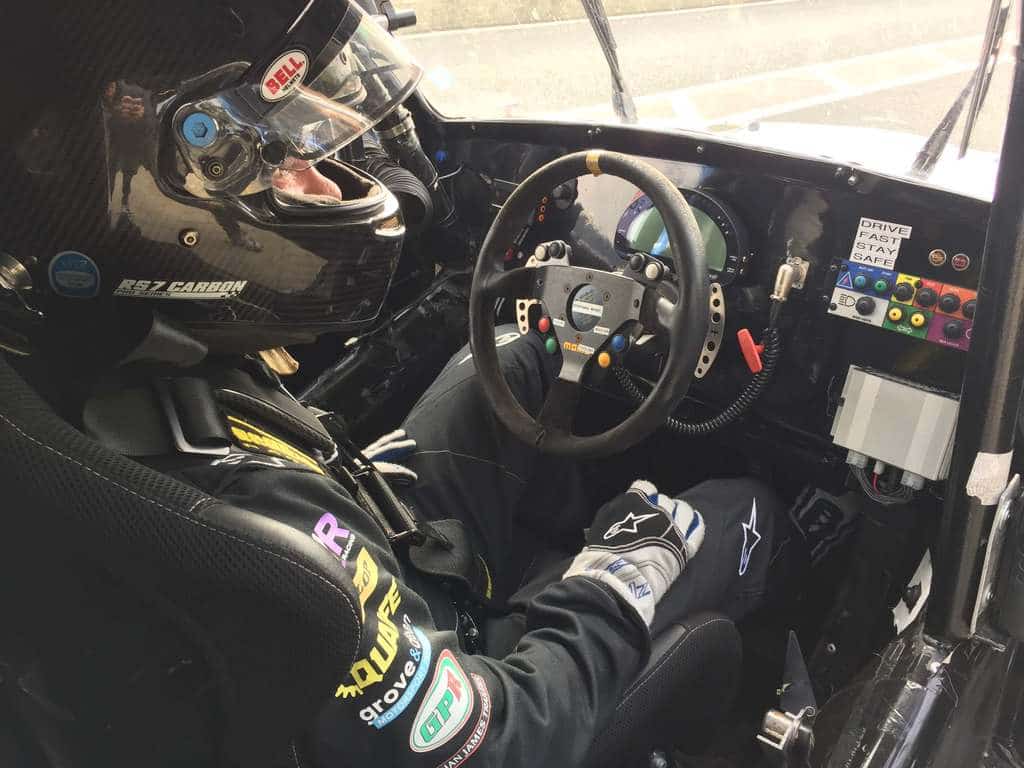 Under the bonnet, there's a 8v SOHC 1.8l engine. It's the same block as a Mk2 VW Golf GTI. They were fantastic engines.
I notice I'm surrounded by redundant features, like a spare ignition button. I also have direct access to the fuse box from the dash. Phil explains: "It's an endurance car, so if something goes wrong you can still get it back to the pits."
The penny drops. Before I've even done a lap I'm already itching to take part in the Funcup 25 Hours at Spa in 2017.
The Series
Funcup was originally conceived in Belgium, but has grown to include Championships in the UK, France, Italy, Germany, Spain and across Europe. Thanks in part to the low budget required to race these cars Funcup has had massive success over the years.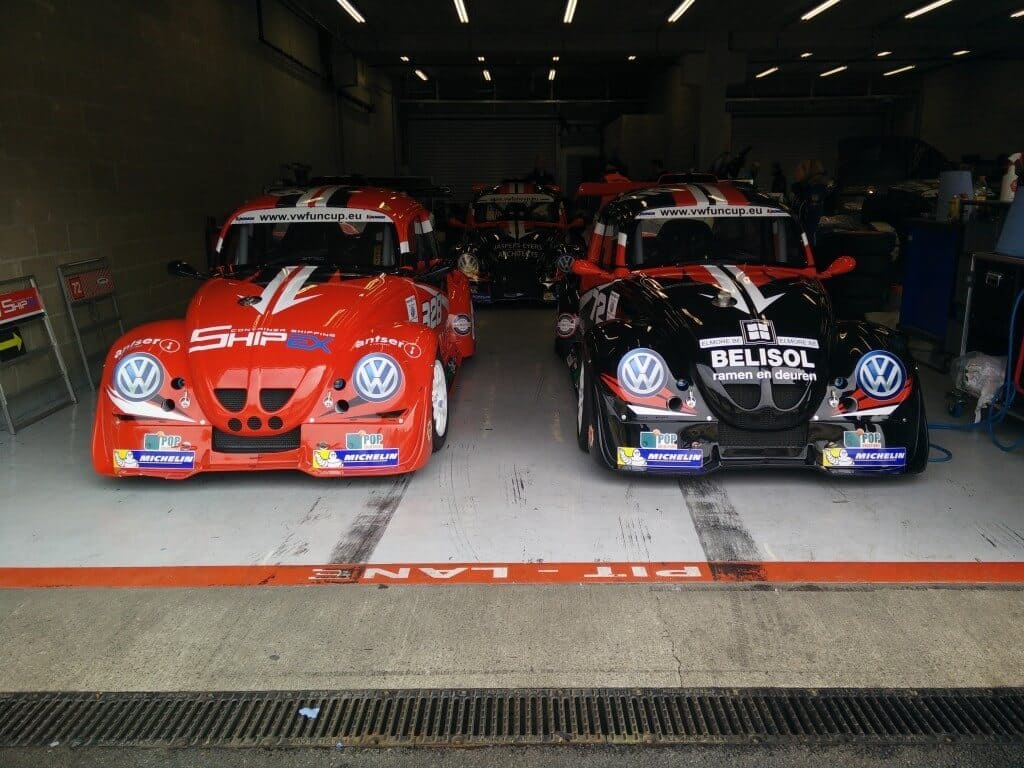 Image source: Kartworld
Annually, Funcup meets at Spa with more than 160 cars on the grid for a 25 hour race:
In the UK, Funcup meets at Brands Hatch, Oulton Park, Snetterton, Silverstone National, Anglesey and Oulton Park for 3, 4 and 6 hour endurance races.
The Ride
Heading out for the first time I can barely get going. The clutch is heavy and the bite point is high. Do I stall it? No. And I'm glad because I don't want to provide too much early entertainment for Phil and Scott. They'll be plenty of that to come.
The car is noisy; I'm surrounded by mechanical noise and vibration. This is definitely a proper racing car! The car's initially reluctant to get up to speed, but as soon as I get into the car's torque band, everything starts to pick up.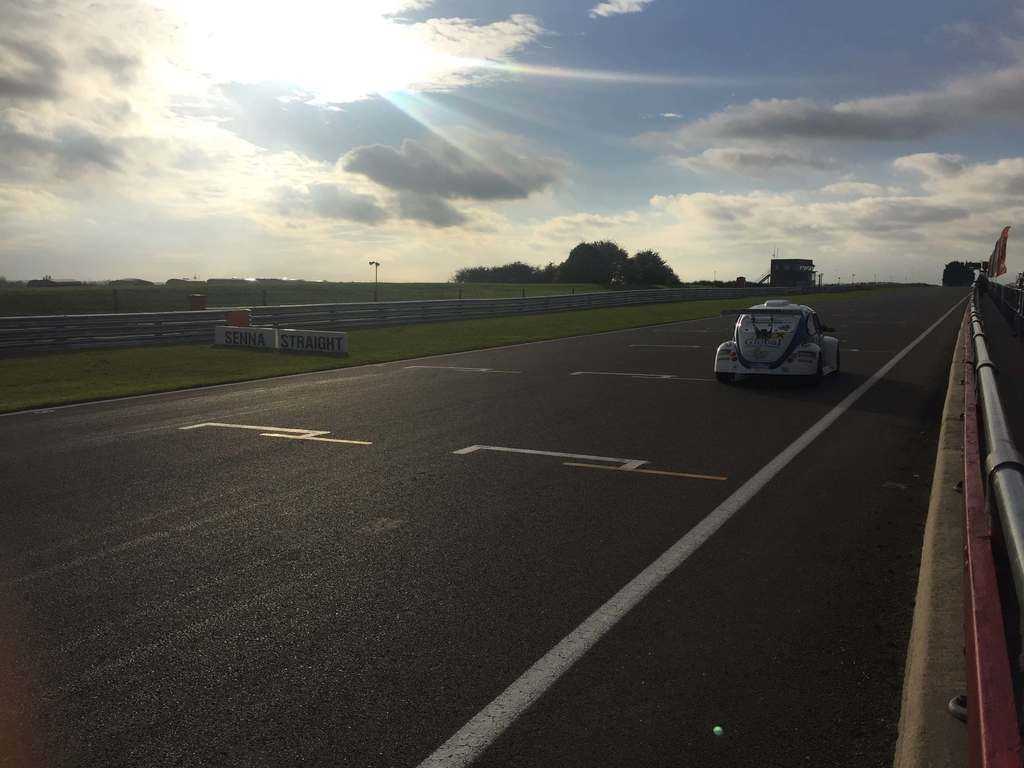 Foot flat out of the pits, being careful not to cross the white line too early I survey my surroundings once more. Visibility to the rear of the car is quite poor. There's no rear window and the mirrors are tiny. No matter, it's what's ahead that counts.
Into turn 1, Riches. I've not picked up enough pace to gather lots of feedback about grip except that there's plenty.
I can feel that this is a very stiff car. Headed towards turn 2, I get on the brakes nice and early to learn what I can. The brakes aren't amazing (say, compared to a Radical!) but they certainly get the job done.
Trailing into the corner, I get a taste for the lateral grip available through the tyres, with a bit of over rotation and a correction in the steering wheel.
This is a remarkably balanced car! Exiting the corner, I realise that because of the low power; maintaining momentum will be key to a decent lap.
As you build confidence in the car you realise it's quite easy to manipulate, once you've found the available grip in the tyres. Because of the limited power, you have to drive the car smoothly and sympathetically without overdriving it.
If you get too out of shape, your momentum is scrubbed and you really slow down. That's precisely what happens to me at the apex and exit of Bomb Hole; your punishment is a loss in engine speed as you get out of shape.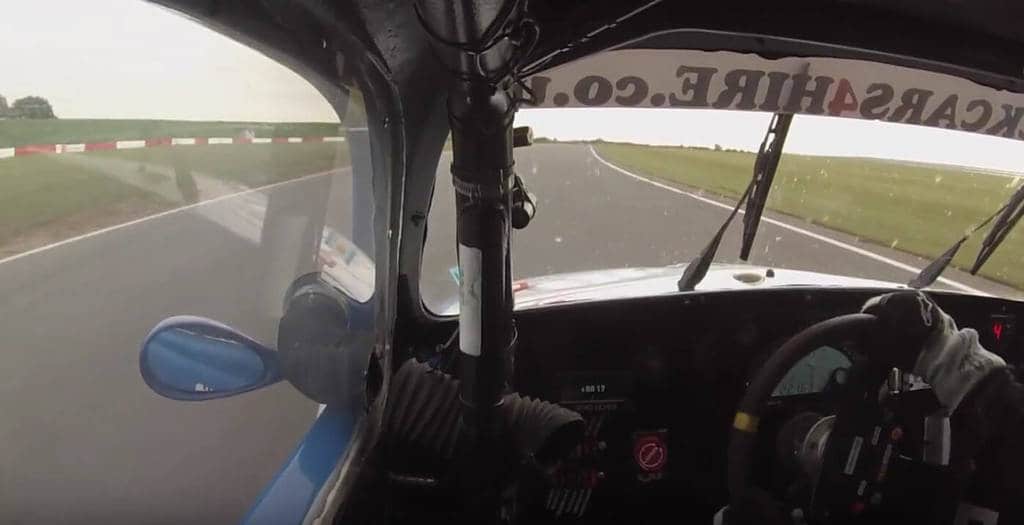 This moment of oversteer in Bomb Hole really scrubbed off the engine speed. Drive smoothly!
Sloppy technique completely compromises your lap time.
This is a car where maintaining momentum and driving smoothly is everything. You get a real sense of confidence as the car genuinely is easy to drive, but it's not easy to recover time if you're overdriving the car.
Downshifts have to be timed sympathetically. The auto-blip is mechanical; you can actually feel the throttle move on the downshift thanks to the actuator below your right foot. It blips the same amount of revs despite the engine speed; so you really can't shift at high engine speeds. Doing so locks the rears.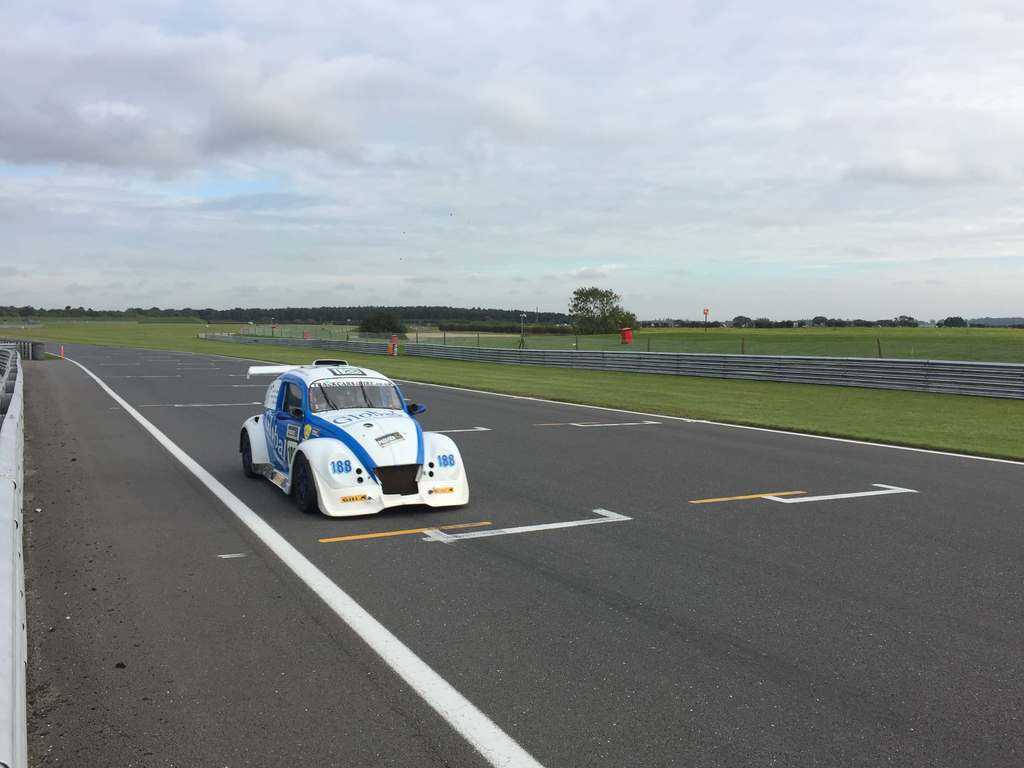 The throttle response is notchy and slow; which (once you're used to it) adds to the charm of driving the car and teaches you an awful lot about adjusting your driving style to the car you're in. The engine comes alive at around 3,000 rpm and by 5,900, it's given most of its available torque until the next gear.
Steering is heavy, so you get amazing workout behind the wheel. I definitely don't need to go to the gym for a few days. I sweated so heavily that the next day I was obviously in need of hydration.
The car is fast and stable in the medium to high speed corners and for a novice driver you've really got time to think so you can improve your time as you pile up the laps.
A Brilliant Experience on a Budget
After a good 3 hours of driving the car; I was physically exhausted but very, very happy. This is a fantastic car to finesse your technique. Frankly, you have to or you'll never get up to pace.
Thanks to the very low budget required you can really rack up the seat time in one of these things and get the practice you'll need to be competitive.
That's my main takeaway for the day; I had time to think because of the lower speeds and time to self coach while I was in the car. For my day I've become more familiar with Snetterton, moved a few brake points back and my technique has definitely benefited. So has my fitness!
I suppose racing is really about what you want to gain from the experience. This is the type of car you can just enjoy, and have a laugh in a relaxed environment. I can't wait to sample a few UK rounds of the Funcup next year. If you're an amateur driver looking to improve your experience on a low budget, this is how you do it.
Have a Go
Thanks to Phil for running us for the day in this Funcup Evo 1 car. If you're curious and fancy a go yourself, get in touch with him via his website.
A full day test with fuel, insurance and tyres at a UK circuit starts at £900 (+ track entry fee). I think the cost to fun ratio is extremely important; this is a bargain.
A category that certainly lives up to its name.
---
About the author
Richard Baxter is an amateur driver having run in Radicals, Funcup cars, Mazda MX5's and Classic Formula Ford
Read his personal blog, Purplemonkeydishwasher here, Follow him on Twitter here or follow his sim racing action at simracingcockpit.com.