Series: Mini Challenge (Contact)
Cars: Mini Challenge Cooper AM, R56 Cooper S & JCW
Teams: ExcelR8 // AReeve Motorsport
Location: Snetterton 300
Start / Finish Line: 52 27'48.2″N 0 56'41.0″E (Track Map / Track Guide)
---
"That car is in a completely different Universe to the Cooper AM…"
Testing 3 similar looking cars from the same manufacturer in a single morning, you'd be forgiven for assuming they'd all be similar to drive.
As it turned out, comparing a Cooper AM car to a full fat, JCW Class car with its Quaife sequential box and a library of high competition racing parts installed is like comparing chalk to cheese.
On a cold, windy and occasionally wet day at Snetterton, I arrived to a sight of pure joy. A near completely empty circuit.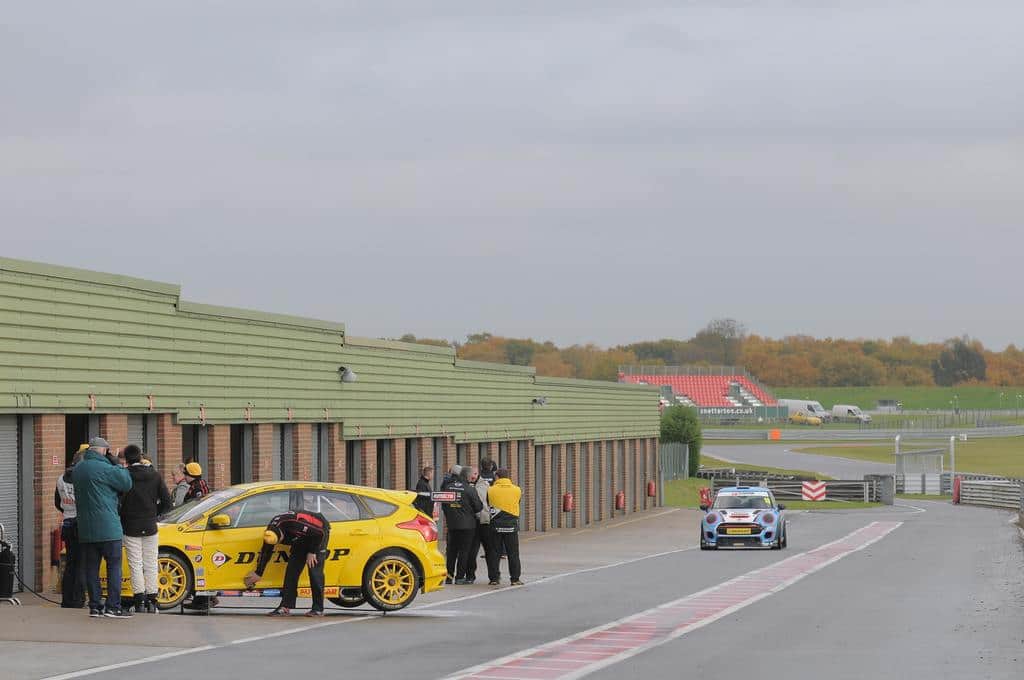 This is the quietest test day I've ever seen at a major UK racing circuit.
There's a solitary F3 car and a Radical Spyder at the bottom of the pit lane.
Motorbase are running MINI Challenge title winner David Grady, claiming his prize for winning the UK Mini Challenge Championship. Aside from the thrum of BTCC media people in box number 1, the place was eerily quiet.
Perfect for a test day with a difference. I'm here to test 3 very, very different Mini Challenge cars.
Mini Challenge: The Series
2017 will be the 16th anniversary of this single make series with the Mini Challenge Cooper AM, Pro and Open Class cars running under the MSVR banner. The JCW class cars will support British GT in 2017, making the series an ideal launchpad for drivers looking to graduate up the racing ladder.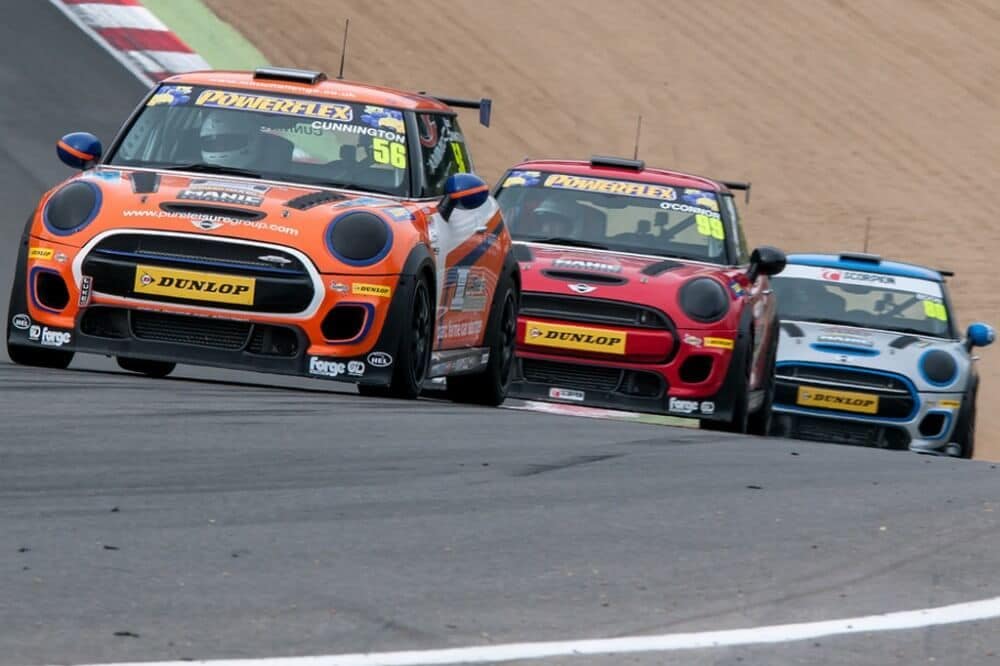 The championship winner of the JCW class gets a BTCC test drive as part of the prize package for the 2017 season.
Entry is extremely inexpensive at the AM level, with a starting budget of £10,000 enough to convert a donor car to the basic race specification.
Costs increase the further through the categories you progress, but it's easy to avoid actually owning and running a car.
For example, a full test day with Areeves Motorsport is in the region of £550 + insurance and "arrive and drive" days in their R56 is £2795 + insurance per round.
For someone looking to get more racing experience, a bit of budget can go a long way in this series.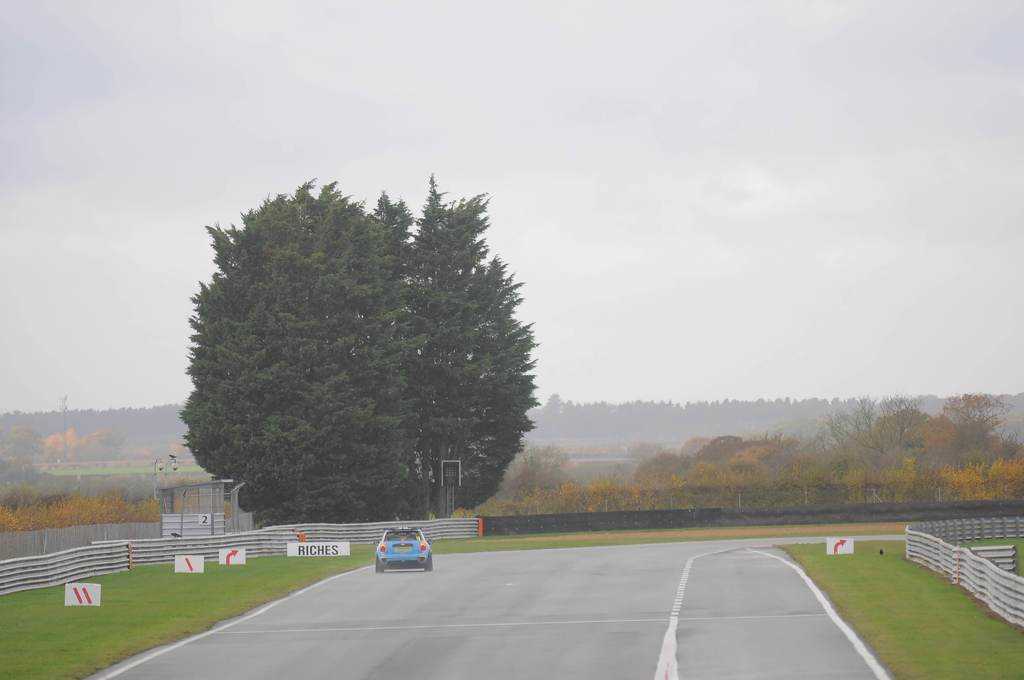 The Cars
On the day, we ran 3 different cars. The AM (entry level) car, an R56 Cooper S (Open Class) and the John Cooper Works (JCW) Class Car.
Mini Cooper AM Class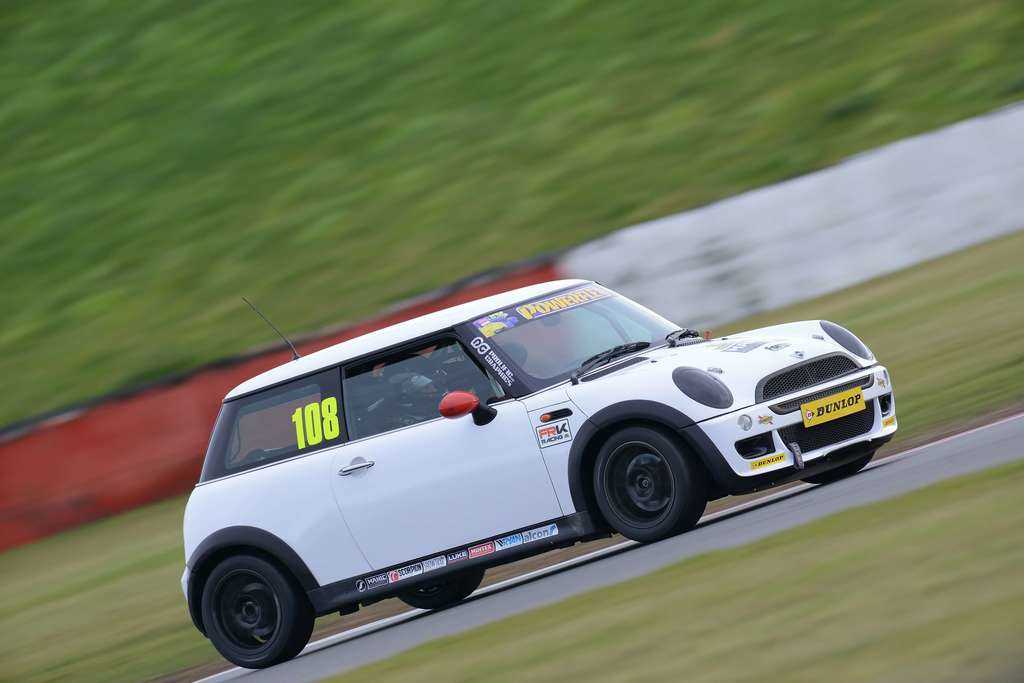 The Cooper AM car uses the same 1.6lt normally aspirated engine as the track day Cooper. The regulations allow a little deviation on suspension damper choice, as long as they're single way.
Treaded tyres and fixed transmission regulations also help to reduce budgets, whilst the specification allows competitors to cost effectively upgrade their cars to Cooper Pro spec after a season or two of racing.
The Ride
The Cooper AM is a very soft and compliant car, set up to be easy to manipulate; weight transfer is slow and predictable. This car is very, very easy to drive. For a beginner of any age this car would be perfect.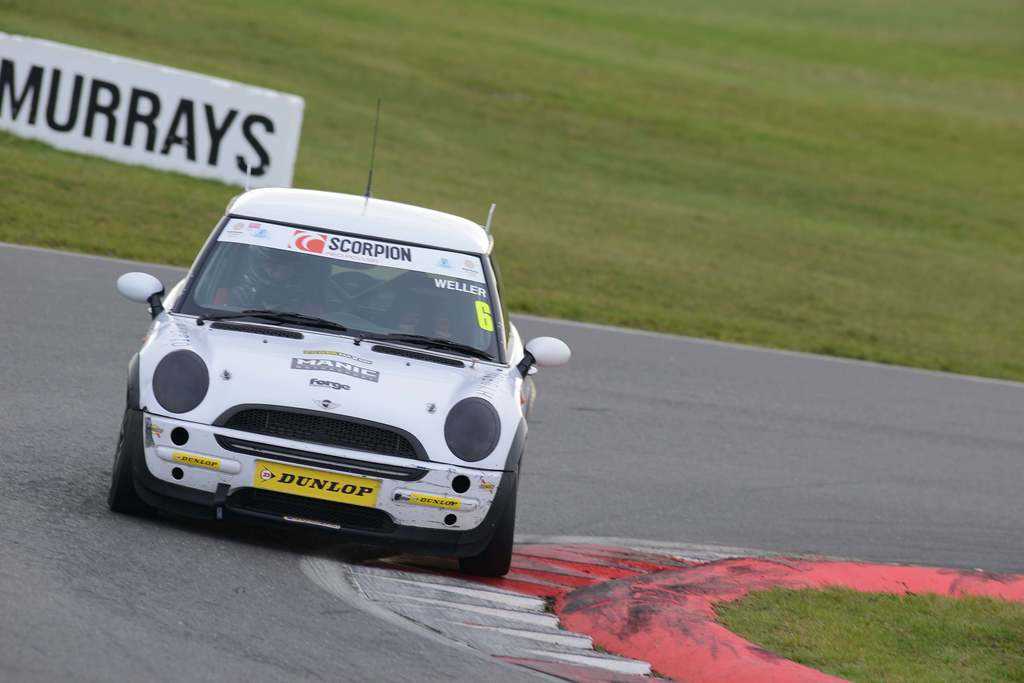 Leaving the pit lane I immediately found I had the confidence to push the car to see where the grip levels were.
The window to get this car moving around on the edge of its available grip is very easy to find and play around in.
Getting the car to the limit of the available grip in the tyres is as simple as turning in a little too aggressively.
This exposes the nature of the car; it's prone to understeer unless you're particularly aggressive at turn in with the steering wheel or you're trailing in a little too emphatically on the brakes. The resulting oversteer is very easy to manage and you soon learn to adapt your driving style to the car.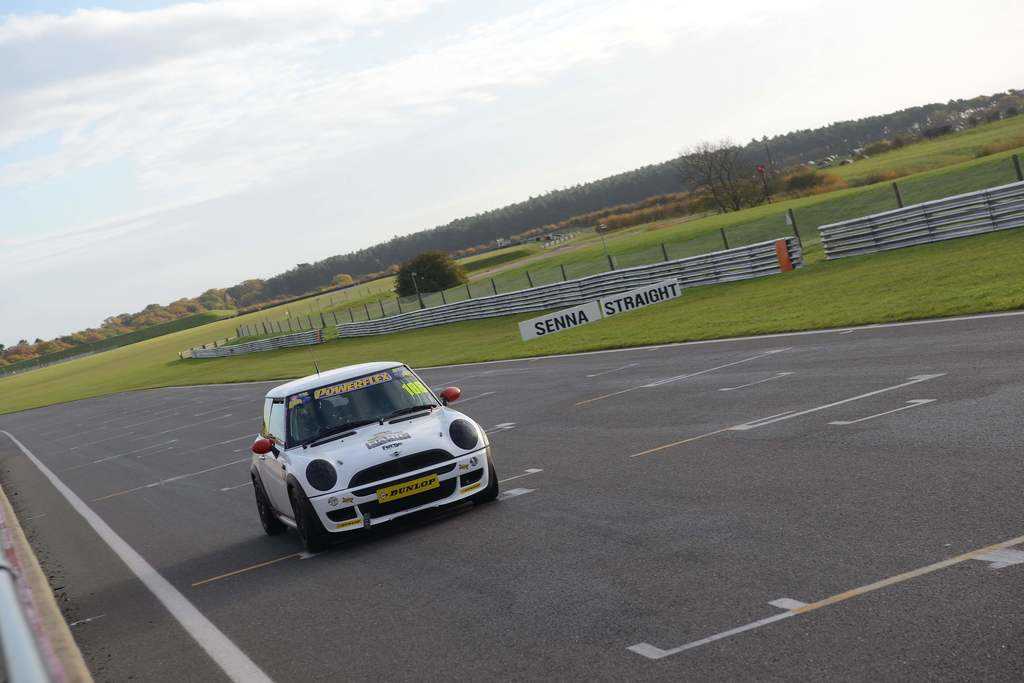 The Cooper AM is so compliant that it's easy to recover any over adventurous corner entries. The track biased treaded tyres give plenty of grip and let go very, very gently. This is important in a track tyre aimed at novices. They're predictable.
There's also just enough power that you can get away with a lot more mistakes then the less forgiving but equally exciting Funcup Evo 1 car.
Onboard
I've included the footage from my first few laps in the car rather than an all out fastest lap because I think it's quite interesting to see how aggressive you can be with it. This is a terrific beginner's car, inspiring confidence from the first few corners:
If you can carry enough speed through the corners, you feel a little push (understeer) on power. It's manageable; just apply the throttle smoothly and the tyres hold on. I was initially surprised by the sensation of throttle on understeer on a corner exit; not something I've been used to in my rear wheel drive car. Nevertheless the experience was completely predictable and easy to manage.
R56 Cooper S (Open Class)
This is Aaron Reeve's Open Class R56 Cooper S.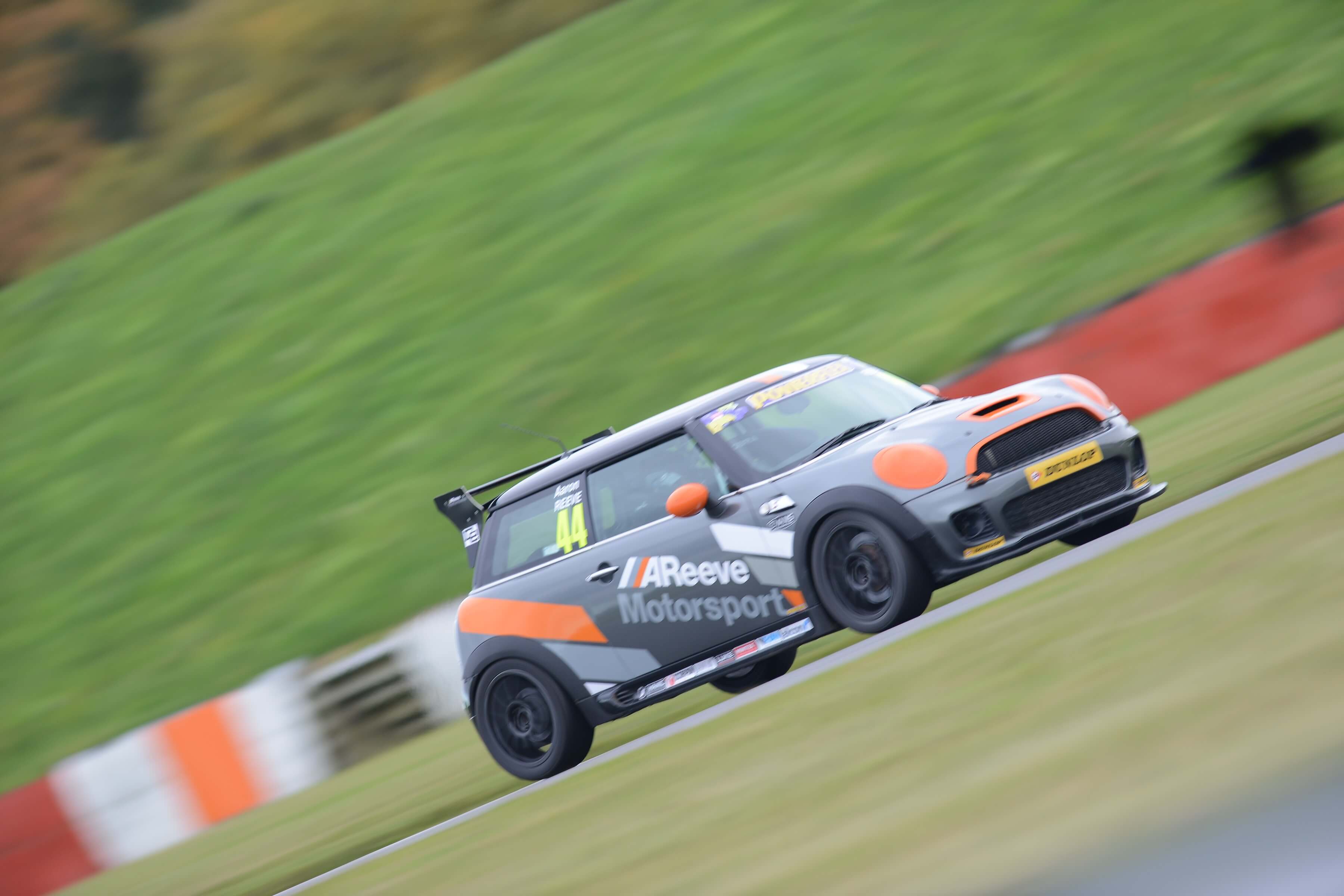 It's most definitely a step up from the much more basic AM car. In the cockpit I'm greeted by a fully lit and rather gorgeous Cosworth dash. The interior is stripped bare and there's just a racier feel to the whole thing. Aaron talks me through the key differences in the car.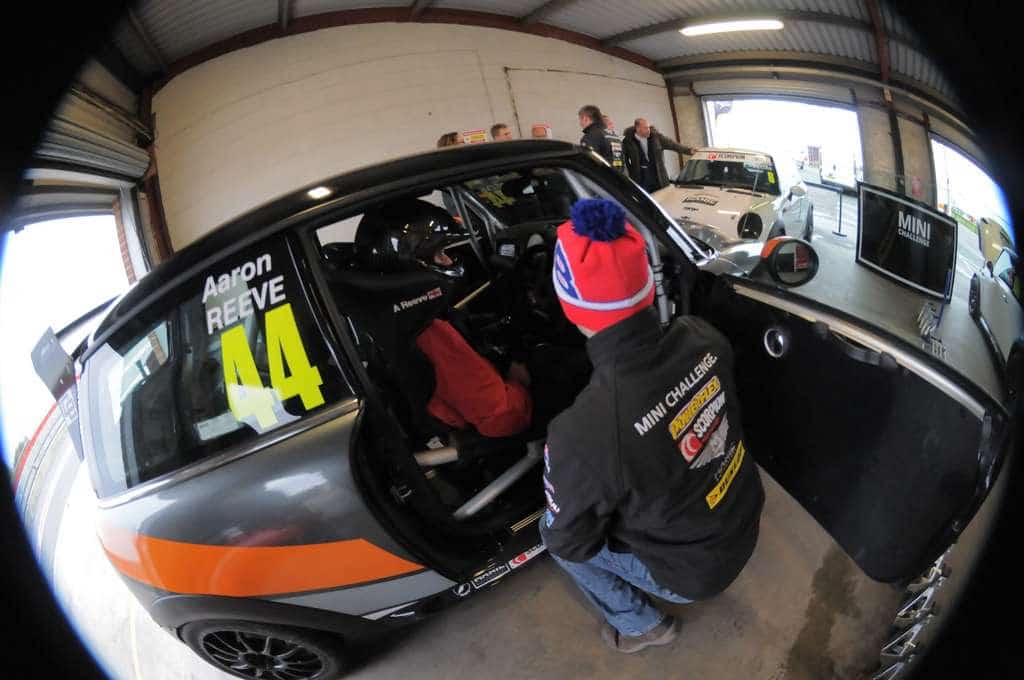 Regulations in the Open category are a little more open to interpretation. Power is limited to 180 bhp per ton, meaning that equality on performance can be enforced while encouraging the mechanically minded to tinker for optimal performance.
This is precisely where Aaron excels, as the man who built it, he knows this car inside out. Sympathetic to the challenge I face in my first day of driving front wheel drive cars on circuit, he explains how his diff setup helps with traction on the exit of slow and medium speed corners.
This is the essence of the Open Class, regulations are relatively open allowing drivers and teams to enhance their cars though proper engineering. This is a much more tricked out racing car, but still perfectly affordable (second hand around the £10k mark).
The Ride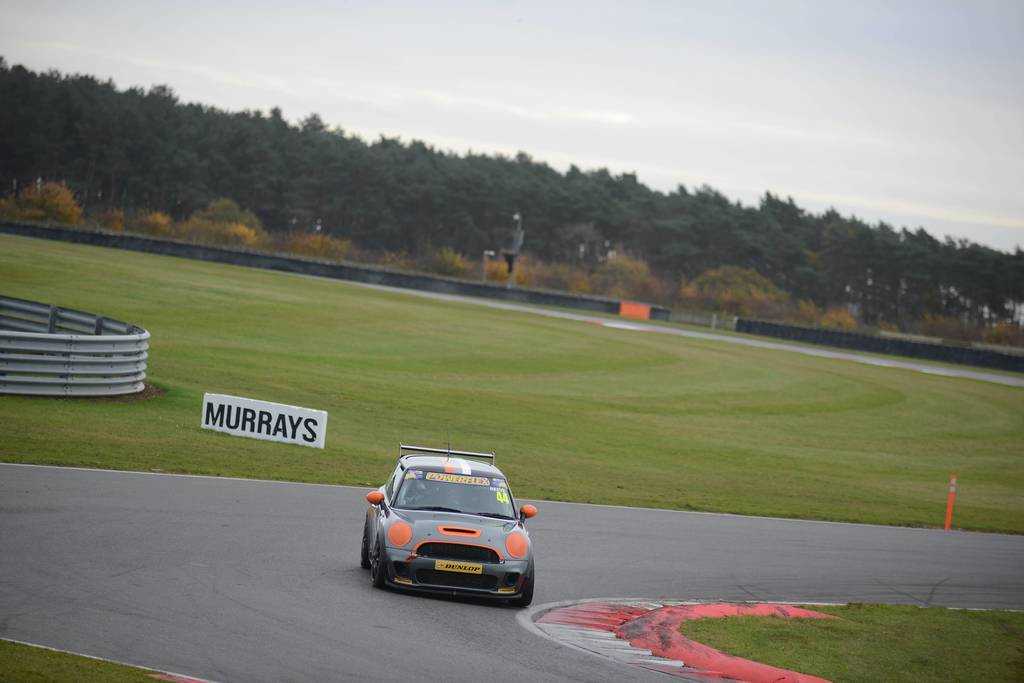 They said this car would be quite different to the Cooper AM. I didn't think it would be. It was. Exiting the pitlane, I'm spinning up the front tyres in every gear.
Aaron had explained, and now it sunk in. This car has a turbo and a lot more torque than the AM car I'd just been driving. It wasn't the tyres spinning that made me put this all together, though; it was the dump valve and the "pssshhhhht!" sound with every gearchange.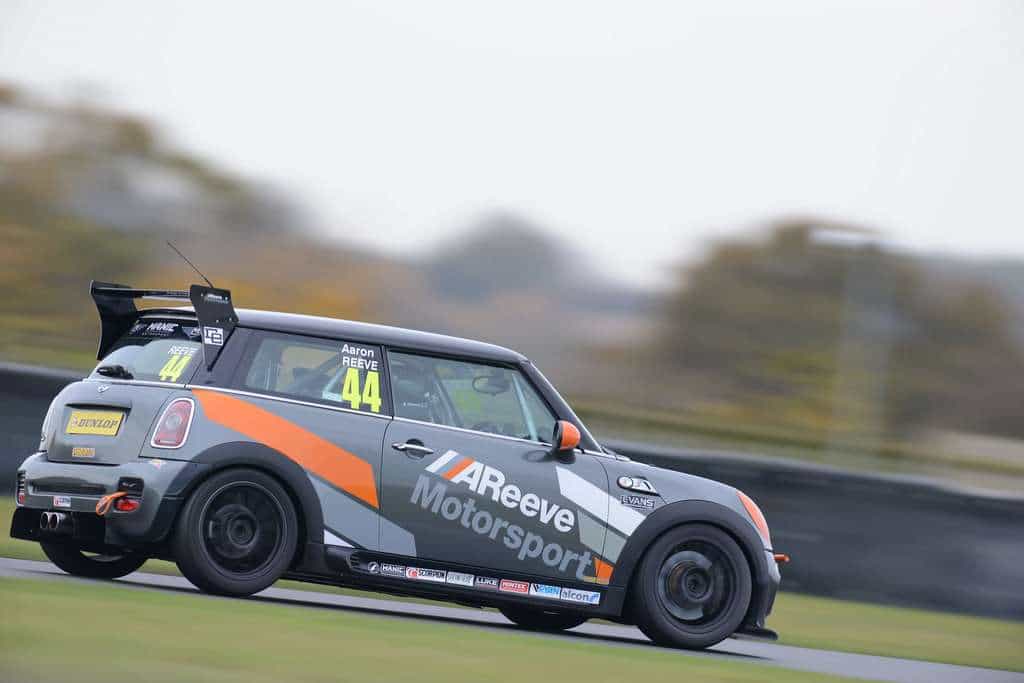 Tyre warming was more of an issue with this car. With warming fronts but cold rears, initial turn in oversteer was quite exaggerated. Aaron explained a technique to help me warm the rears more quickly. You sort of flick the car into a corner at first, quickly loading the outside rear. This will, of course, induce a slide but the outcome worked just fine.
Onboard
Within a few laps I'm upto speed. This is a faster car, but it still has that familiar, easily forgiving nature to it. I find the setup suits me well, a little entry oversteer is easy to induce and there's much less push (understeer) on the corner exit. Aaron's differential setup is helping me along just fine.
During my test session, I'm catching the JCW class car with ease. This bodes well for my final drive – or so I thought.
Mini JCW Class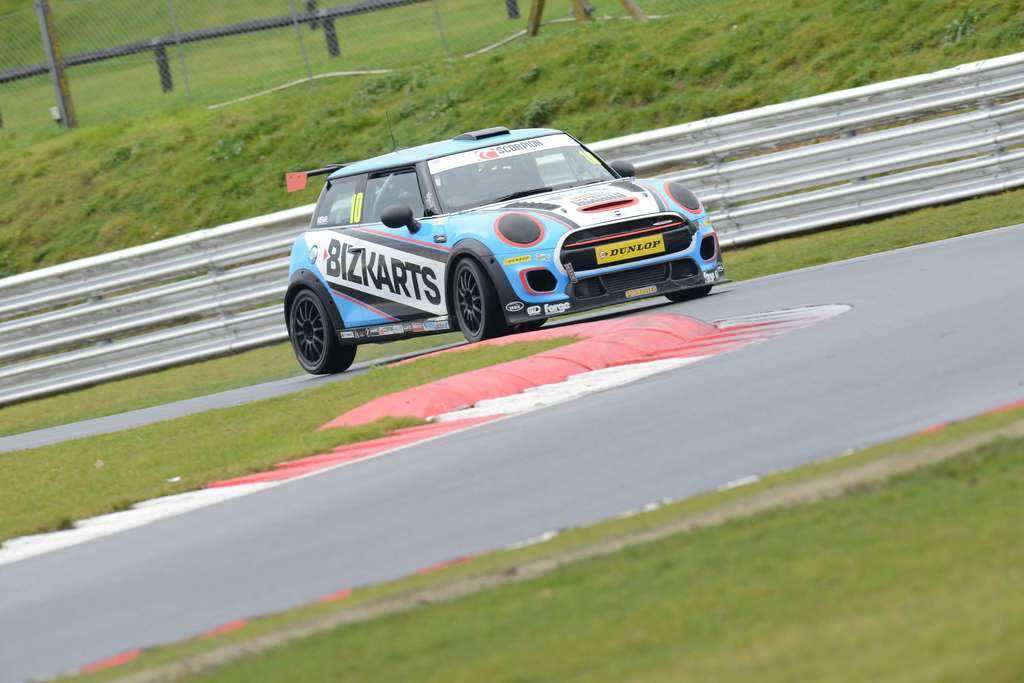 When you read the spec of these cars it looks like someone decided Christmas was coming early.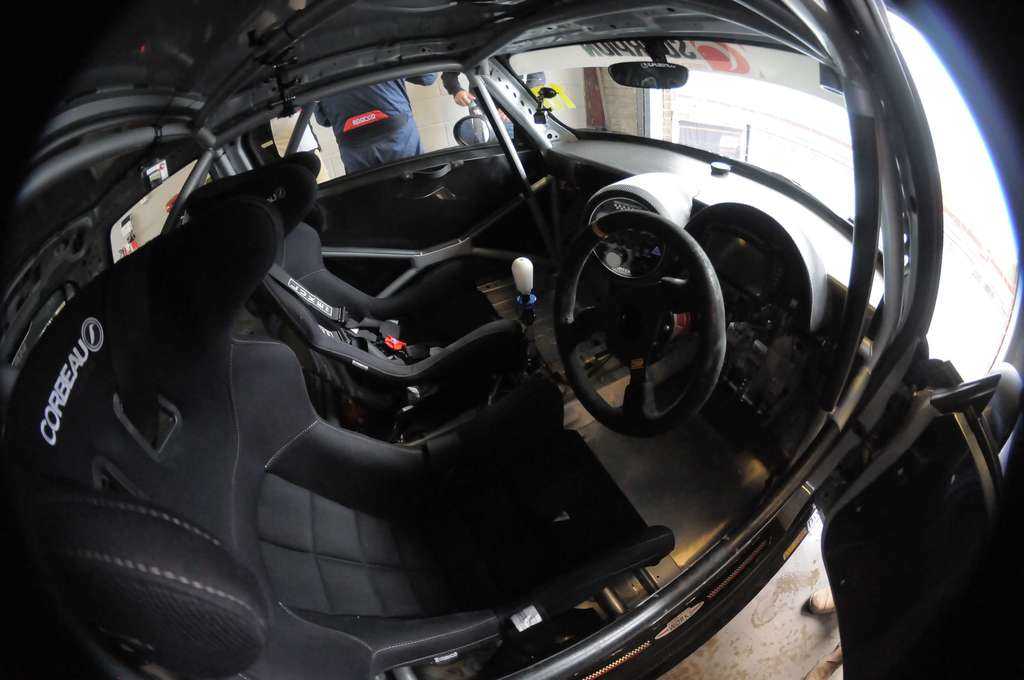 The 2017 spec JCW features a lightened shell, 2.0lt turbo engine with Forge intercooler, radiator and induction system, delivering 255bhp through a Quaife sequential dogbox, bespoke Quaife driveshafts, a Tran X plated LSD and a lightweight flywheel.
The pedalbox is OBP with Alcon master cylinders, with the final stopping power provided by Mintex pads.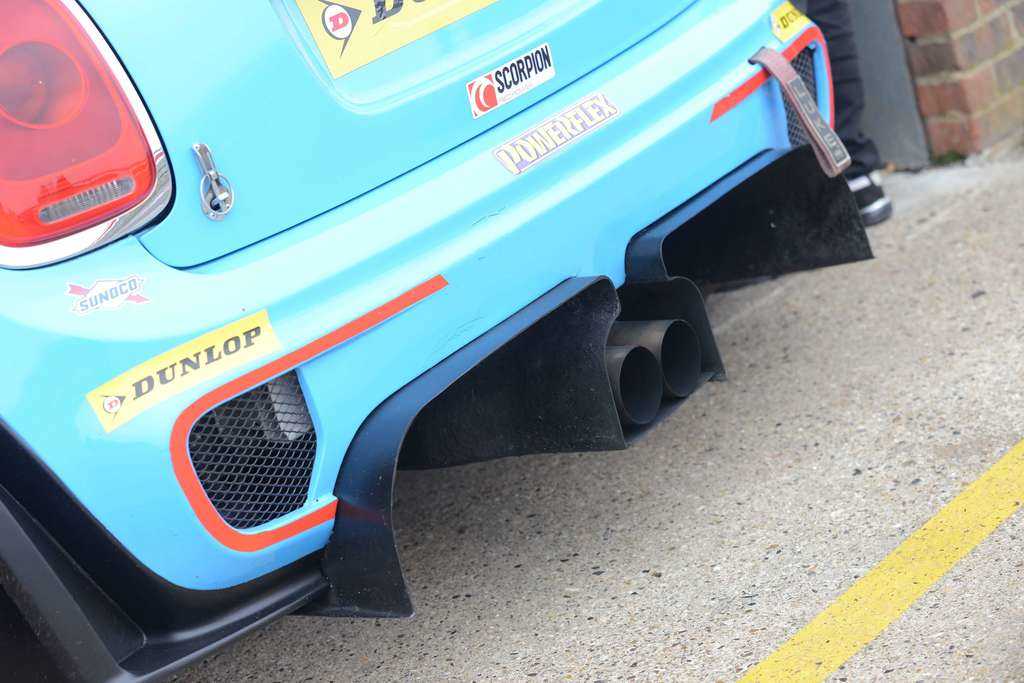 It looks and sounds like a seriously different car to the others.
The Ride
While I'm getting my briefing I have to remind myself to mentally record the procedure for getting started.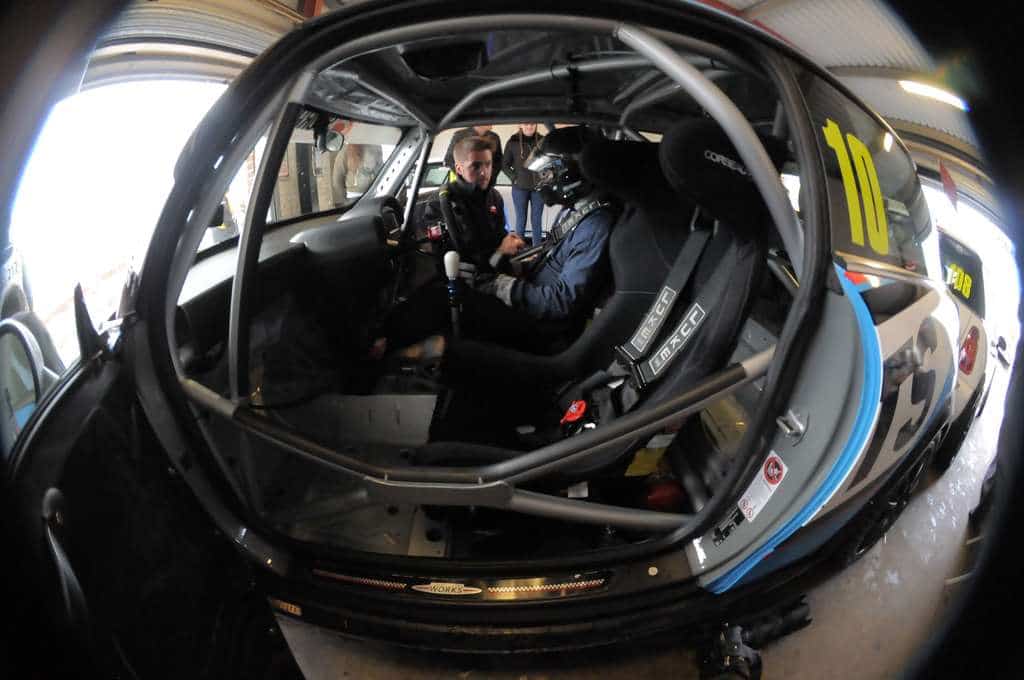 I've never driven a car with a sequential box before: clutch down, pull stick backwards while holding the little blue paddle at the top of the stick. You're in 1st gear. Let clutch up to pull away, pull backwards for 2nd gear, and so on. But, use the clutch for downshifts!
There's also a little sensor on the top of the shifter that seems to kill the engine for a tiny fraction to assist the shift.
I'm warned: don't rest your hand on the stick because it'll make the engine grabby, a little like it's misfiring.
Suddenly I realise I'm sat in a full fat racing car. The JCW is a universe apart from the AM and R56. In fact it's closer to a BTCC spec car, only smaller. Pace wise it'll probably scare most touring cars.
I've been lucky all morning in an unseasonably dry Snetterton. Not some much for the big one; the heavens open and we put wets on the car.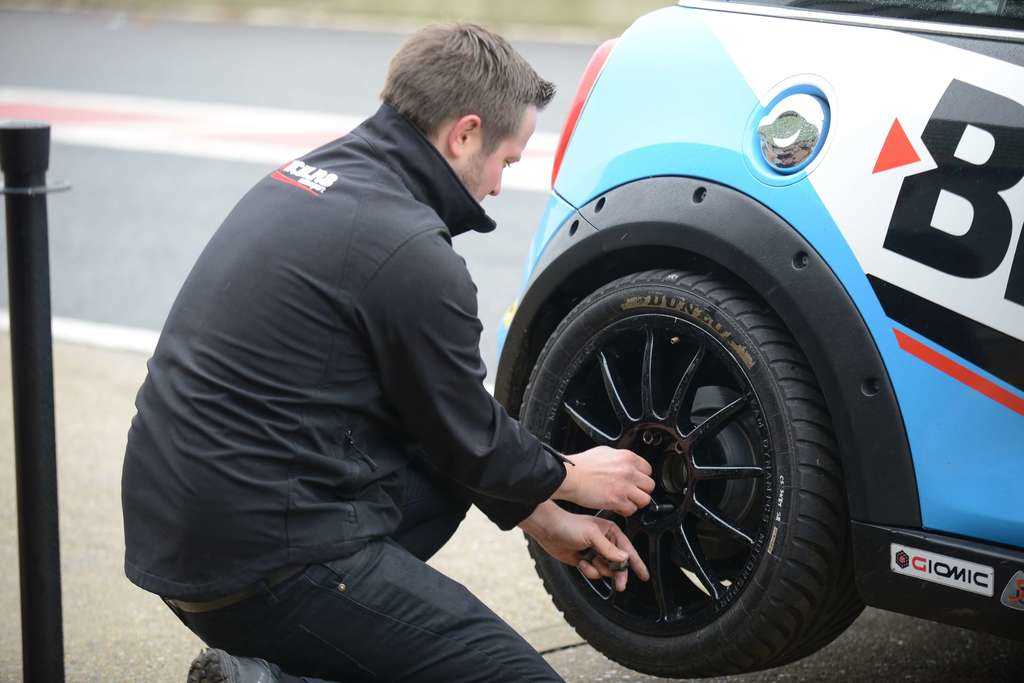 I'm a lot more cautious leaving the pits. I instinctively want to press the clutch on the downshift. While the sequential I also have to learn a fundamentally different car. The JCW is stiffer, and far less tolerant of my spikey inputs.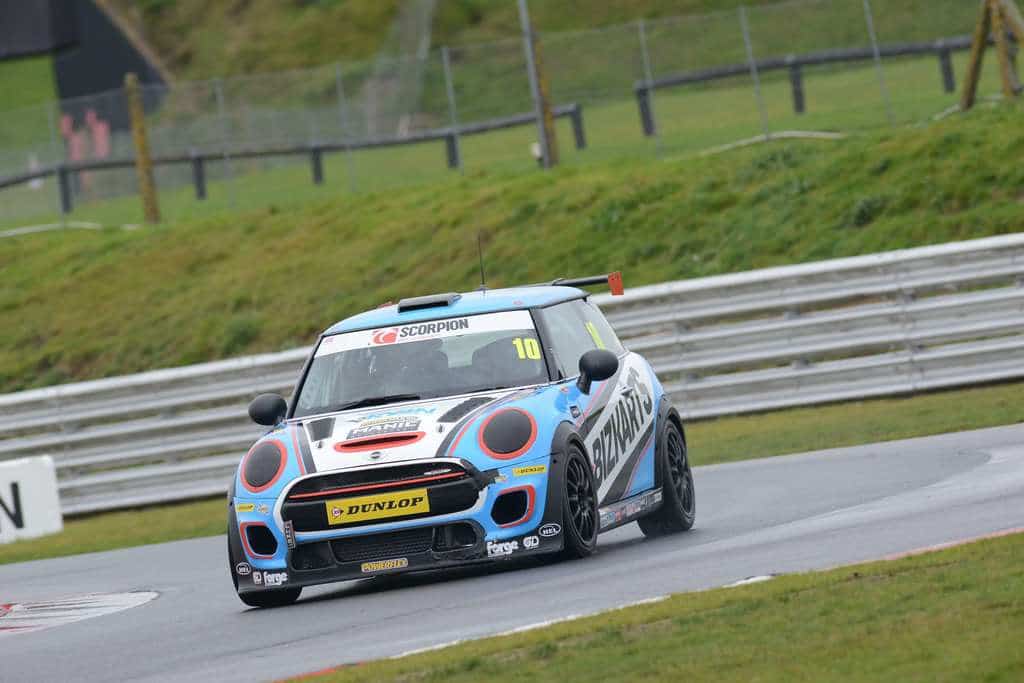 The brakes are immense, so much so that in the wet I'm locking the fronts. A quick turn of the brake bias to the rear and it gets easier but that problem doesn't completely go away. I'm shifting at too high an engine speed – engine braking, of course is happening at the front of the car.
I go straight on at turn two and provide Mr Palmer with a free grass cut. You're welcome.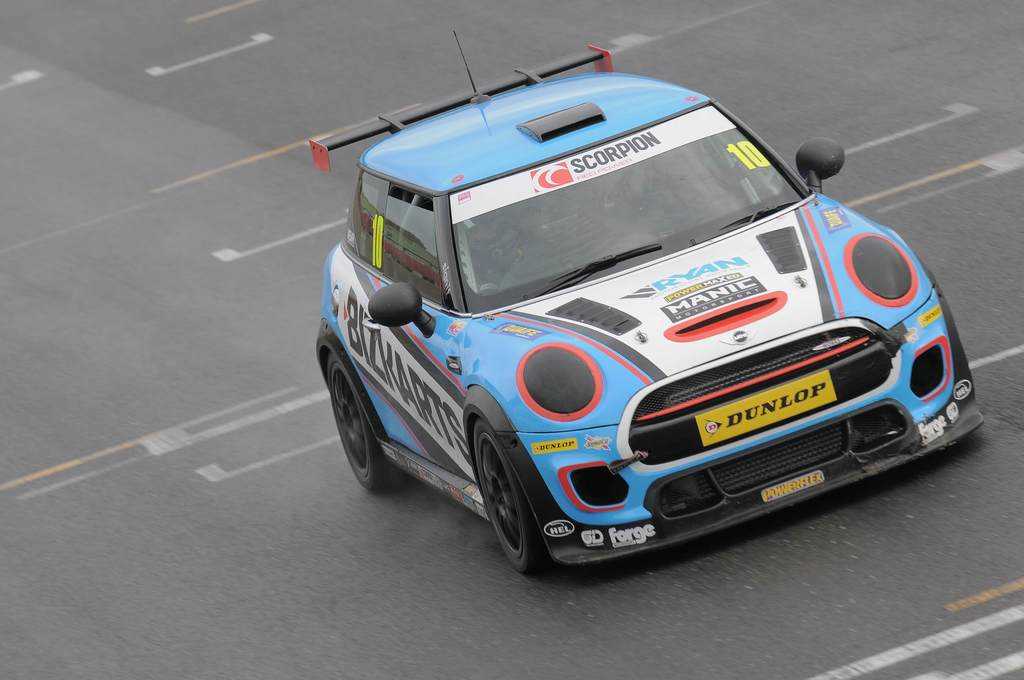 The JCW is an angry little car.
The challenge in the wet of course is to find the grip, but I found myself initially overwhelmed and it took a lap to start to become acclimatised in this new cockpit. Trying to find the best wet line, learning a new gearbox, a new car… This is harder than I thought it'd be.
Onboard
After a few laps it all starts to settle down. The JCW is a car you have to respect in the wet. It wants to spin the front tyres in almost every gear and is lively at the rear to put it mildly.
There are, of course some sweet moments where the car feels planted and communicative. As I near the end of the session I'm becoming more comfortable, gears and braking are getting smoother and my warmer tyres have found enough grip to start providing respectable lap times.
My time in the cockpit is over too soon. The JCW is a car you need to spend some time in to fully come to terms with. It's racing platform provides the access to a stage you'd need to develop for touring car and GT classes. A serious piece of racing hardware!
Mini Challenge – a Great Entry Level, Intermediate and Pro Series
Mini Challenge is a very complete package for drivers at any level. The JCW series supports British GT, while Open, Pro and AM classes are all running under the MSVR banner.
Images: courtesy of Oliver Read
---
About the author
Richard Baxter is an amateur driver having run in Radicals, Funcup cars, Mazda MX5's and Classic Formula Ford
Read his personal blog, Purplemonkeydishwasher here, Follow him on Twitter here or follow his sim racing action at simracingcockpit.com.