The Definitive Track Guide to the Nürburgring Nordschleife Circuit
Want to get faster and feel in total control on the limit? Join one of our training programs. 
Welcome to the Definitive Circuit Guide to Nürburgring Nordschleife, one of the most famous racing tracks on the planet. This guide is presented by driver coach Scott Mansell and Nurburgring 24hr winner (Mercedes AMG) Adam Christo.
Scott mentions a PDF map and worksheet, you can download it here.
As Adam explains in the Nurburgring Circuit Guide, it's best to learn the track in small chunks and the same is true with this guide. We advise you watch the video in sections, to break down the learning process.
How to learn the circuit: 0:36
Circuit entrance: 10:26
Bridge: 13:05
Tiergarten: 14:50
Hohenrain: 20:05
T13: 29:26
Hatzenbach: 38:21
Hocheneichen: 40:05
Quiddelbacher-Hohe: 50:18
Flugplatz: 51:00
Schwedenkreuz: 57:00
Aremburg: 1:01:58
Fuchsrohre: 1:05:00
Adenauer Forst: 1:10:00
Metzgesfeld: 1:17:00
Kallenhard: 1:22:21
Wehrseifen: 1:30:00
Breidscheid: 1:34:00
Bergwerk: 1:40:00
Kesselchen: 1:45:00
Klostertal: 1:51:30
Caracciola-Karussell: 1:55:00
Hohe Acht: 2:03:56
Wipperman: 2:07:16
Eschbach: 2:11:12
Brunnchen: 2:13:00
Elskurve: 2:17:15
Pflanzgarten: 2:20:56
Stefan-Bellof S: 2:25:00
Schwalbenschwanz: 2:29:25
Galgenkopf: 2:35:02
Dottinger Hohe: 2:36:52
Gantry: 2:36:52
Pit lane entry: 2:40:19
The Nürburgring Nordschleife is one of the most famous circuits on the planet and has been the definitive test for cars and drivers for many years.
As far as racing circuits go, there is nothing quite like the Nürburgring and so it can be quite difficult to prepare properly, we hope this guide will help. The track is 13-miles in length, with over one hundred corners sweeping through Germany's Eifel mountains.
The "Green Hell" is fast and flowing, but drivers must proceed with caution as the blind crests and little run-off can easily catch even the most experienced out.
Adam Christo is a British racing driver who has had over 30 career wins and 78 podiums. His experience at the Nordschleife is impressive with 8 VLN wins and a Nürburgring 24h win in 2016 with the Mercedes AMG team, including fastest lap.
Scott Mansell is Driver 61's founder and professional coach, best known from the Driver's University series.
Own the Podium.
Join the intensive driver course that will make you faster, safer & more consistent on track in the shortest possible time.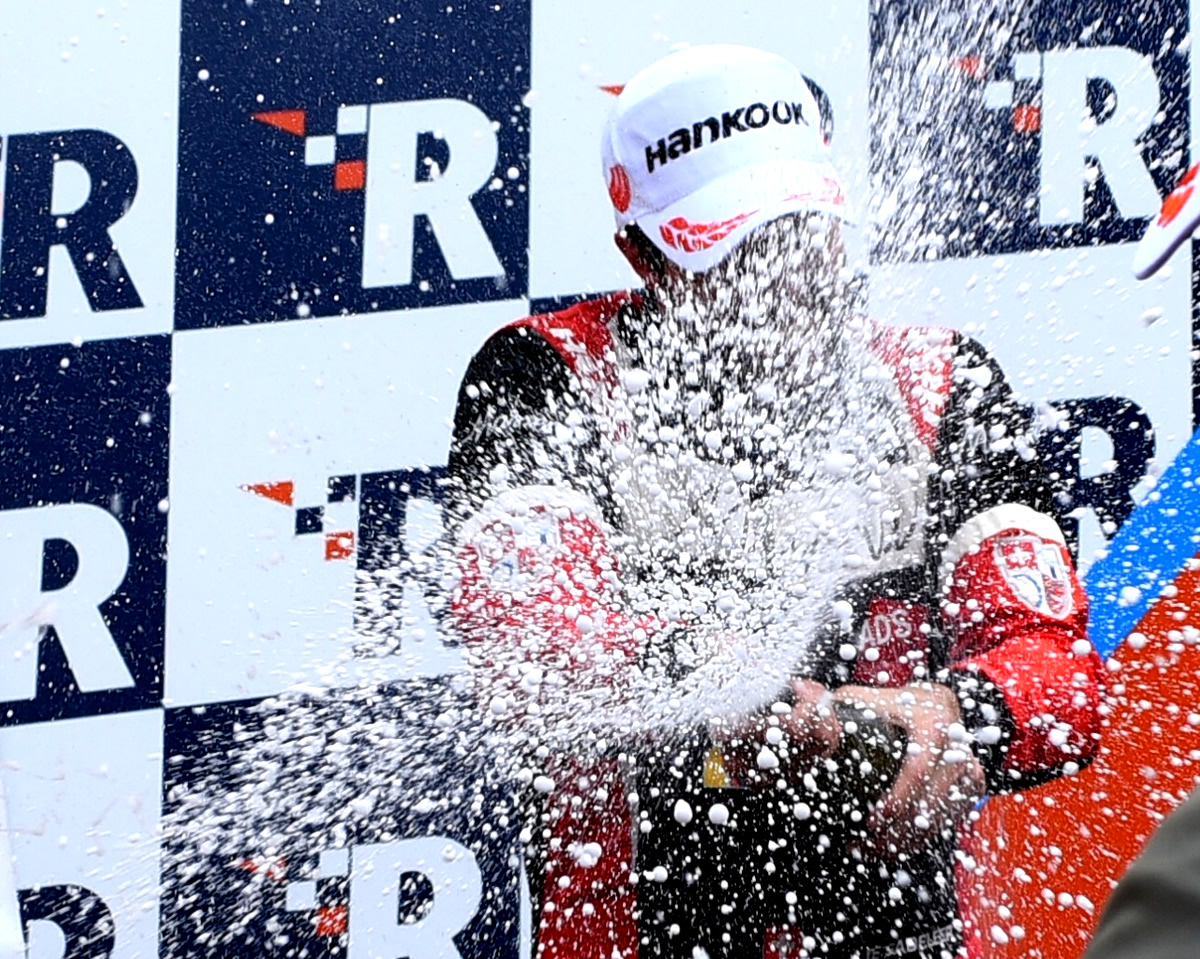 Scott Mansell / Founder Driver61
Scott Mansell is a driver development coach and racer, who has competed in professional motorsport for over 25 years.
He's driven and competed in hundreds of race cars, including everything from Mazda MX-5s to 26 different F1 cars.
This year alone he will develop more than 100 drivers over 26,000 miles of coaching through his MasterClass training program.
Are you ready for the podium?
Join the intensive driver course that will make you faster, safer, and more consistent on the track in the shortest time possible.