Sim Racing Masterclass
Use the button below to choose the best package for your goals.
If you are not satisfied with the course within 2 weeks of when it starts, we'll provide you with a full refund.
If you have a coupon code, you can use it on the next page. For questions, write customerservice@driver61.com. Note that the course does 100% support all timezones globally.
4 Weeks of training including 20+ hours online content, 4 live seminars, and 4 live coaching sessions.
Basic iRacing Subscription is required for Group Training however all of the iRacing content for the course is free with the $5-$8 sign-up.
Lessons and techniques taught do apply to all cars and all sims! We support all time zones globally.
Due to the live coaching and live seminar aspects of the Sim Racing MasterClass, we are limited to intake 150 drivers.
Choose Your Package
A full money-back guarantee applies.
4 weeks of detailed online training including exercises, instructional material, and journals

4 live coaching sessions with an instructor and 4 other students

4 live seminars on topics including setups, simulator settings, analyzing your laps, and self-coaching

Professional support, lessons apply to all sim and cars, money-back guarantee
Masterclass+
MasterClass + 1-on-1 Coaching
Everything in the Sim Racing MasterClass

One-on-one training in your sim of choice (iRacing, RaceRoom, AC, etc.)

2 x 30-minute sessions with a Driver61 coach
Sim Racing Masterclass
The concept of the Sim Pure Pace MasterClass is simple; follow my 1-month program, then get on the track with a group of students and my coaching team to learn and perfect your core racing techniques.
My coaches and I deliver instruction and coach you live, so that you can learn, practice and receive feedback on the fundamentals of vision, steering, braking and grip generation.
I'm so confident that you will love this program that I offer a full money-back guarantee.
4-week programme
Our 1-month programme will walk you through techniques and on track exercises that will start your journey to being a naturally fast driver.
20 hours of content
Over 20+ hour of exclusive detailed online instruction content and exercises for you to practice on your time.
iRacing Mx-5s
The MX-5 physics and iRacing simulator are the perfect platform for you to feel the limit, learn through our exercises and internalise our core methods.  It only costs ~$7 for ALL the content you'll need.
4 hours live coaching
Drive in the sim and be coached live in real time by my Driver61 team. We'll help you find the next breakthrough!
Live Seminars
Live Seminars with Driver61 Instructors on subjects such as analyzing your driving, setting up your sim, how to build your own setups, and more.
1000s Trained
We have worked with 1000s of Sim Racers on how to improve their pace and consistency. We know how to make drivers faster.
4 weeks to faster sim racing
The concept of the Sim Pure Pace MasterClass is simple; we provide you with a step-by-step course on the core fundamentals of racecraft, and then get on the track with a group of students, me (Scott Mansell) and my coaches and to practice and critique your race craft.
You'll shortcut my 25 years of learning as I transfer my knowledge as efficiently as possible.
I have seen both beginner and advanced drivers lose significant time and consistency due to an incorrect understanding of racing fundamentals. Focusing on learning and drilling these techniques have proven to improve the consistency and ability to find the limit of all my students regardless of their level.
Week 1 - Vision
If you don't have your vision in the right areas on track and moving at the right time, you'll be off the pace and constantly make mistakes. Our "Vision Week" teaches you how to permanently change where you're looking, to give you the right information at the right time.
Week 2 - Steering
We often see sim racers driving on a self-induced limit – they look fast, but are ultimately off the pace. During "Steering Week", you'll learn how to get the most out of your chosen car when driving through a corner, meaning faster cornering and ultimately a quicker lap time.
Week 3 - Braking
There is a lot of time to be found on the brakes. If you want to fulfil your driving potential your braking technique needs to be perfect. During "Braking Week" you'll work on maximising the braking phase and building speed with trail braking.
Week 4 - Grip
The final 1% of lap time comes from adapting your technique to get the most from your car at each phase of the corner. We've developed a process to refine this and during "Grip Week" you learn exactly how to drive your car on the absolute limit, every lap.
Step 1 Understand
Understand techniques and details that'll make you faster. In this exclusive content, head coach Scott Mansell explains the tools you need to lap quicker.
Step 2 Embed
To be fast, you need perfect technique at your fingertips. Our on-track exercises will embed perfect technique and embed it to your memory.
Step 3 Crush Blockages
Sometimes we need some one-to-one advice to tweak our driving. Finish each week with some live instruction from Scott and his team of experienced sim coaches.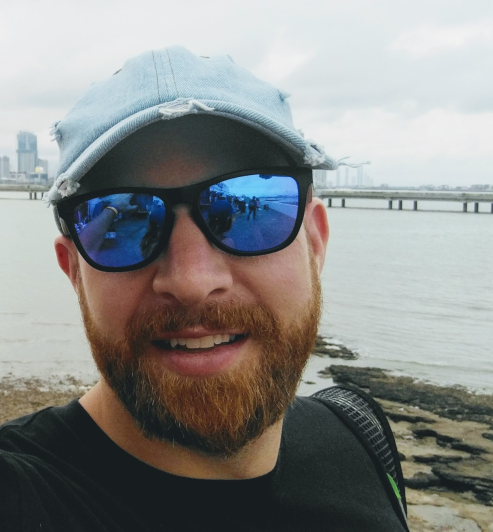 "I've spent countless hours, many of it frustrated trying as hard as I could. I've bought books, got help for everyone I could and even paid for help.
Since I've learned in detail how vision helps time driver inputs [via this course], I've placed 2nd in 6h ELMS Monza & 6h ELMS Sebring, won a solo victory in VLN, and am now competing above my iRating in LMP1."
Alwin R.
Sim Racer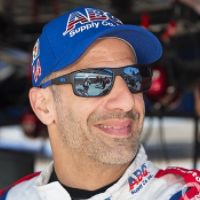 "Preparing for the Indy eSports Series and adapting to iRacing was an eye-opener for me. Because of the differences with the real world, I was struggling with my consistency and how to find the last 2% in my lap times.
However, in just a week, I was on pace with the top drivers who had been playing iRacing for years! They were great and fun to work with, and made a huge improvement!"
Tony Kanaan
IndyCar Champion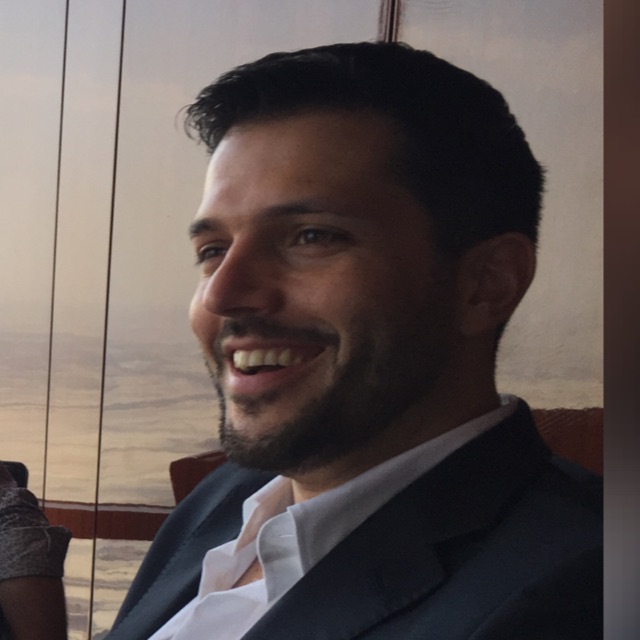 "Before the training, my best time was a 59:875. I didn't know what else to do and could not get the time down no matter what! After the training, I did around 30 laps and managed to get my timing down to 59:405.
My driving style has changed and I believe I will be soon able to lap in the 58's. I feel a lot more confident with my new driving style, more involved, more organic, and much more consistent."
Valter S.
Real-world & SIm racer
We hold the course in iRacing using the MX-5 car. The iRacing simulator's physics combined with the MX-5 are the perfect platform for understanding weight balance and grip at a speed that leaves mental capacity for interalizing techniques.
The course takes places over 4 weeks that includes instruction delivered via our online learning platform (mobile and web supported) and four on track sessions with me and our coaches. During these sessions, you will be pair with an instructor and 4 other students, all being coached on the techniques taught that week and your overall pace.
On the track days, by leveraging the streaming features of Discord, our instructors will teach you on the track then live view and correct your technique to maximize your time with us.
Our Masterclass takes place over 4 weeks. Each week you will receive detailed technique training and drills to run on your simulator.
Then, every Sunday, you join my instructors on the track for training. You'll be grouped with 4 other students and an instructor who will all be practising the newly learned techniques and getting up to speed on different tracks.
Week 1 – Vision Technique and Drills
Week 2 – Steering Technique and Drills
Week 3 – Braking Technique and Drills
Week 4 – Grip Generation and Limit Manipulation
More Details
Learning about proper technique through our tutorials is an excellent starting point, but the MasterClass course will help you take the next step with your driving performance including:
4 Weeks of Training

20+ Hours of Online Content and Exercises

Live Coaching and Instruction Sessions
Optional One on One Coaching Add-On