Before you exit the pitlane, you really should have your a car insurance policy sorted that covers you on a track day.
Driving your pride and joy around a circuit is fantastic fun but accidents on track can happen.
There are several ways you can damage your car on a track day. Firstly, you can make a mistake and hit a tyre wall or barrier. Secondly, you can make a mistake and connect with another car, and finally, another car can make a mistake and hit you.
Whether right or wrong, legally, you are responsible for the cost of repairing your car in all track day incidents even if another driver crashes into you.
In our guide to track day and race event insurance, Richard Baxter explains.
---
Track Day / Race Insurance – What Should I Look Out for?
I was at Oulton Park on a test day with a few of the other drivers in my team. We were all in our novice year, and as you'll probably know, Oulton Park isn't always the friendliest of novice circuits!
On the exit of Druid's, there's a bump / slight downhill section that can really unload the rear of your car. To get that corner right, you really need the chassis nice and neutral (no steering lock!).
If you hit that section still turning the car, you may experience the car oversteer.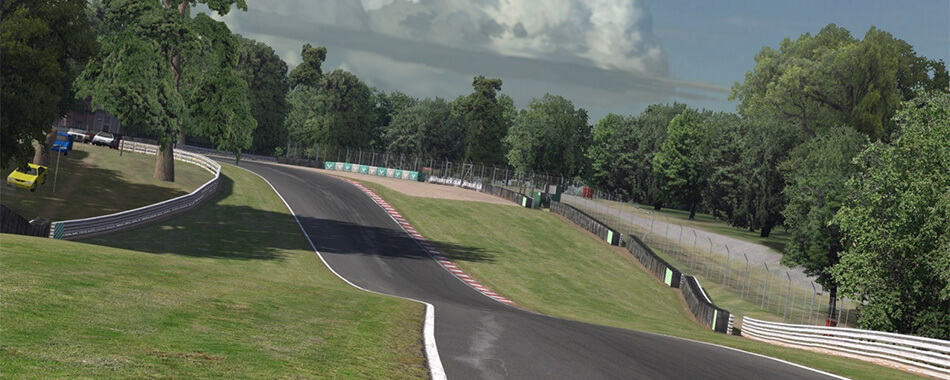 This exit sends a lot of underprepared drivers off, as this track day driver demonstrates perfectly.
My team mate made the same unfortunate mistake. Chatting with him about the damage he said, "it's OK, I'm insured". I responded, "oh, they knew your were running today?". He looked at me with a blank face. He hadn't notified the insurer he'd be testing at Oulton Park that day. Uninsured on a near total loss of £20k+ repairs.
Get Insured
Whether you're testing, at a race meeting or just running a car on a track day, you really should insure your car. I've read threads on forums of people discussing the relative merits, costs and whether or not it's worthwhile. Most conclude that it it. Like "the guy that rolled his focus at Donington Park last weekend" to this poor chap who put his Radical into the barriers at Cadwell Park after a wet race start.
Reading the Fine Print
Compared to actually driving on track, reading policy wording is a boring thing to have to do. Then again, you wouldn't enter a race weekend without reading the regs, so why wouldn't you read the one thing protecting you financially if you incur some damage while you're there?
Put simply, it's something we all have to do and it's time well spent. In 20 minutes you can be completely clued up on your insurance.
Try to build an understanding of what situations are insured and for how much. Perhaps more importantly you should understand the exclusions and conditions of the insurance.
Put simply, what isn't insured and what are your obligations to the insurer to guarantee there'll be no problems during a claim.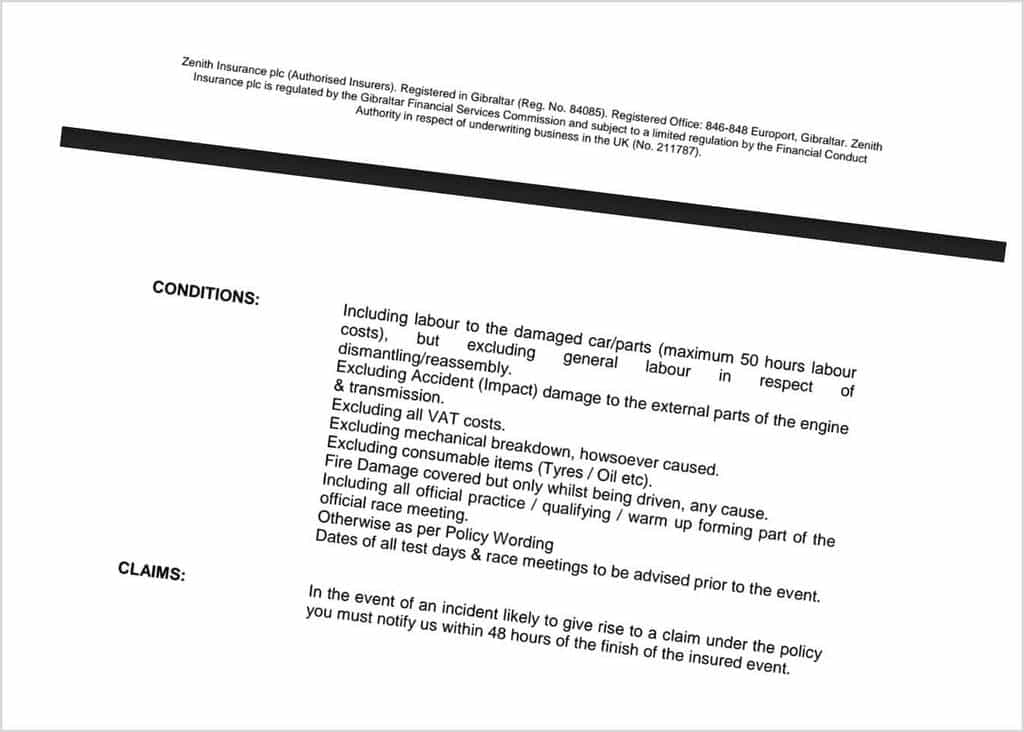 When reading the fine print there are conditions that are almost universal to most track or race car insurance policies:
Telling the insurer about changes to information relevant to you or the car
A change in any of the information provided in relation to the composition or contact details for yourself or the Team responsible for it
You're adding a second driver (this includes your coach)
You get a motoring (or other conviction) or sustain a competition/road licence endorsement
You're diagnosed with a medical condition or you have an accident
The insured vehicle is changed or modified from the specification previously disclosed to the insurer or you intend to change or modify it
The insured vehicle is involved in an accident whilst taking part in the competitive stages of an event whether or not you intend to claim
And if you do have an accident…
After any accident you must contact the insurer within 24 hours of the end of the event. It's wise to contact them as soon as you can, which will buy you time to collect all of the supporting evidence you need to make a claim.
This includes: photos of the damage (usually 1 picture for every damaged component), confirmation from the Clerk of the Course that the incident occured and a quote for the damage repair.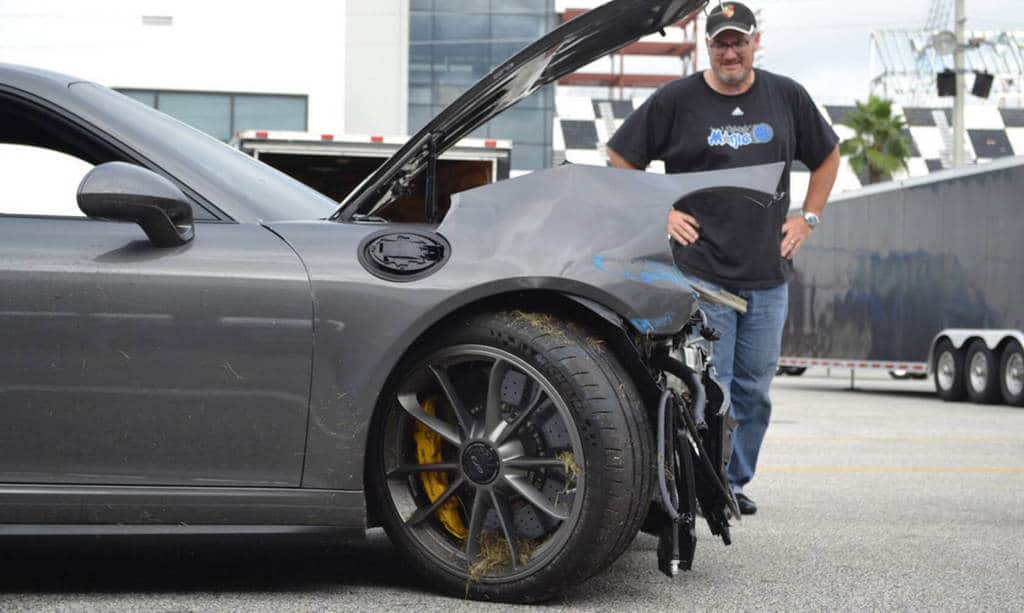 Image Source
Levels of Cover
Track day insurance is a relatively simple product in the insurance industry, with most companies offering the following options in terms of cover at Race, Rally, Track Days and Test events:
Material damage on either a fixed sum basis or market value
Fire damage on either a fixed sum basis or market value
Speak to an Expert
While every effort has been made to present this article as a factually correct insight into track day insurance, we can't he held responsible for any decisions you make with your own or your car's insurance. On that note, it's just better to get an expert to wade in. I've insured all of my Radicals with Grove and Dean over the past two years; so I dropped them a line to see if they'd help out.
I spoke with Andy Hancock, Director at Grove and Dean Insurance (and a racer himself) for some insight on the real do's and don'ts when it comes to insuring your track car.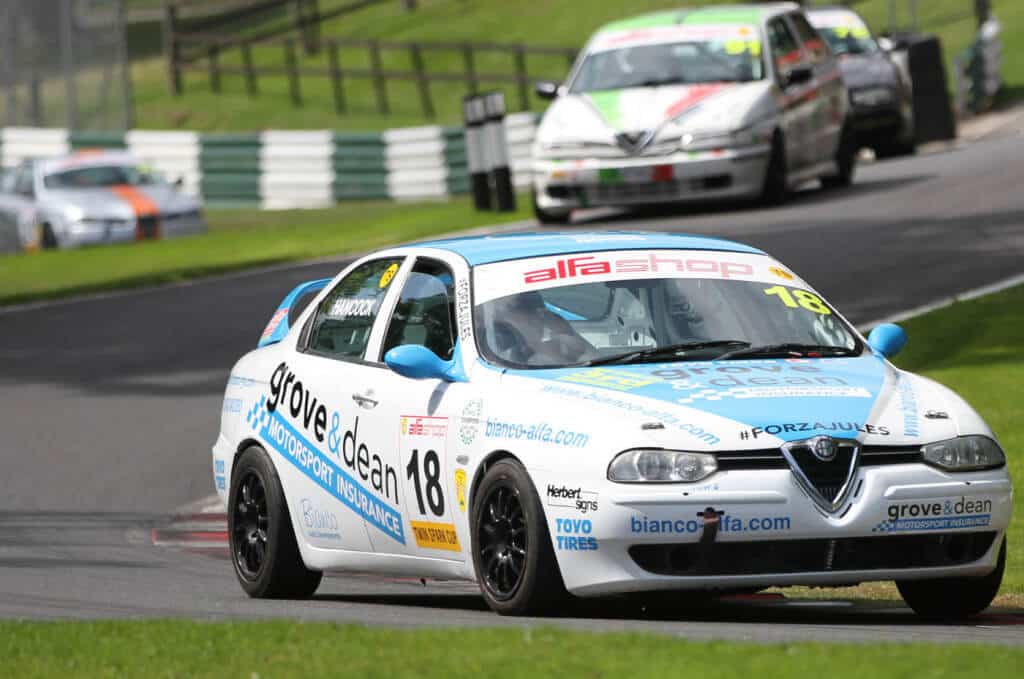 Andy Hancock: BRSCC Alfa Romeo Championship at Cadwell Park
He gave me some useful general information on what track day / race insurance customers should be aware of when they take out insurance:
What is covered:
– You can choose any value to be insured, up to the full value of the car, BUT unlike Home/Private Car Insurance, it doesn't have to be the full value
– Accident Damage and/or Fire Damage
– All track time (regardless of number of sessions) – as long as Insurers are aware you are on track that day
– Any damage you cause OR is caused by a Third Party – remember there is no automatic Third Party liability in Motorsport, so you can't claim off other people's insurance!
– Own & specialist Labour – but check the policy to see if any restrictions on hours and/or rate per hour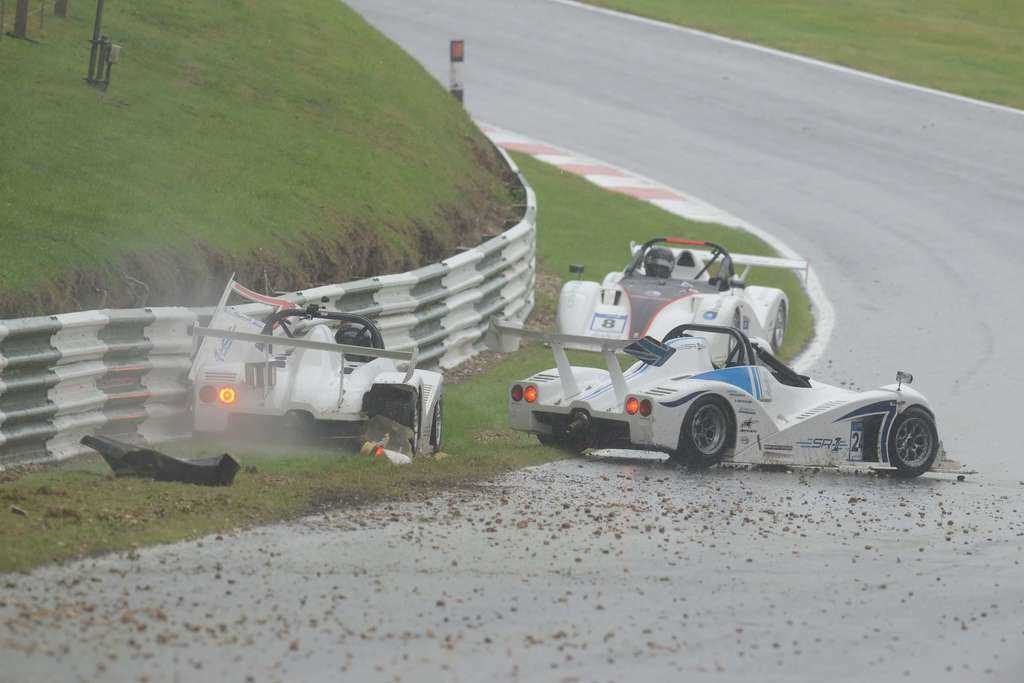 What isn't covered (generally, but check the Policy Wordings):
– If Insurers haven't been made aware of the event on track e.g. date and/or track
– If Insurers haven't been made aware of any additional drivers; who subsequently have an incident
– VAT
– Consumables (tyres, oils)
– Mechanical failure to the engine and/or gearbox
– Any issue 'off the track' / in the paddock – these would be covered by either your road car insurance or a separate Storage & Transit policy
Important:
– Any incident, even if it doesn't result in a claim going ahead, should be reported to Insurers within 48 hours
– Photos of the damaged cars should be taken immediately after the incident – from all four sides
– If a claim does proceed then Insurers will require (at least) one photo per damaged part invoiced for example, 15 items on the repair invoice = (min) 15 photos.
Track Day Insurance Providers
Whether you're looking for a quick quote to blast around Blyton Park in an MX5 or you're looking to cover your GT4 Spec Car for a 24 hour race, take a look at this selection of recommended track and racing insurance providers:
Grove and Dean Motorsport Insurance
Grove & Dean Motorsport insurance is the choice of champions! From Club Cover to GT3, Track Day Car Insurance to Race / On Track cover. Fast online quotes.
Morris: Track Day Insurance / Motorsport Insurance
A full range of Motorsport insurances from competition driver to junior karting.
Adrian Flux Insurance for Track Days
Adrian Flux are pleased to be able to offer cover to new and existing customers for a wide variety of track day events making this fun-filled hobby more accessible and affordable for all.
MANNING UK: Insurance Specialists in Henley-on-Thames
Flexible and connected insurance broker based in Henley-on-Thames, Oxfordshire.
Car Insurance from Policyclever: Car Insurance for the Over 50's
A lot of track day drivers are in fact older drivers in the 50's or older who maintain a classic car that sees occasional track use. Policyclever make recommendations for insurance providers that cover drivers who are 50 or older.
Motorsport Insurance and Track Day Cover from Towergate Insurance
Towergate Insurance can provide global insurance packages for motorsport teams and track day enthusiasts able to meet the requirements of individuals and teams alike, both on and off the track.
Ryan Motorsport Insurance – Motorsport Insurance Specialists
Ryan Motorsport Insurance provides a comprehensive insurance solution for all your motorsport insurance needs
Reis Motorsport Insurance: The Motorsport Insurance Specialists
If you take your pride and joy out on the track, Reis can arrange standalone Track Day Insurance policies, that are specially designed for your track days.